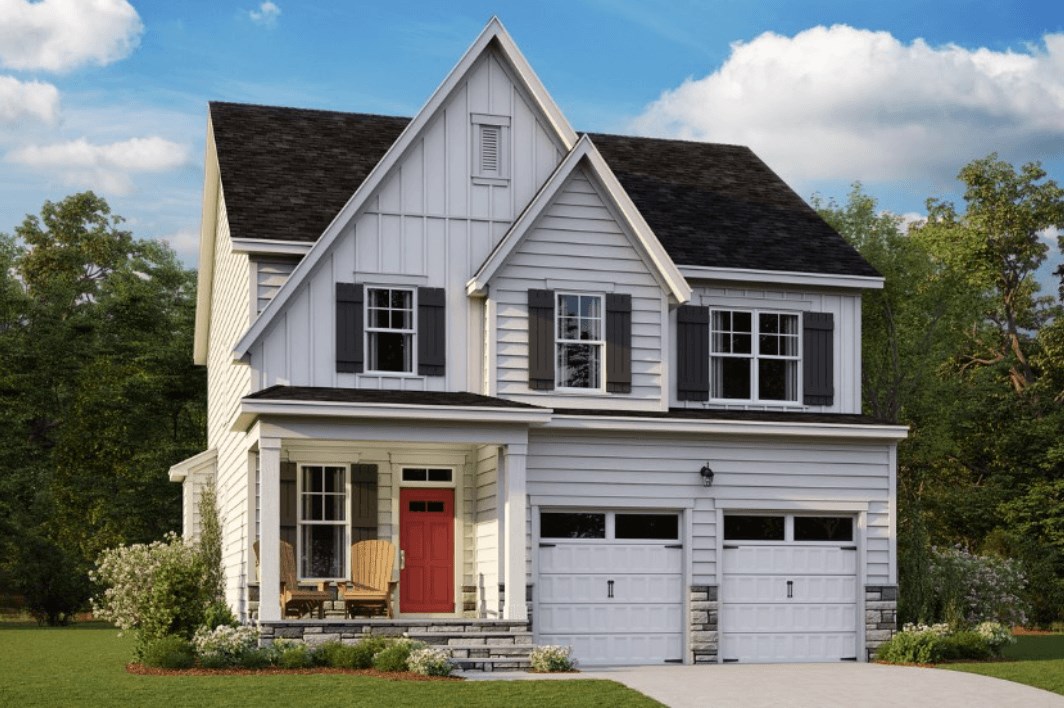 Moving to Raleigh: What you need to know
Raleigh is the second-fastest-growing metro in the country, so it's no surprise you're considering moving to the area. From job market and education to sports and food, here's everything you need to know.
Location
Raleigh is in central North Carolina and is part of the research Triangle, which also includes Chapel Hill and Durham. One of the things we love most about North Carolina is that the state has both mountains and beaches, and when living in the Raleigh area, each is just a short day trip away!
Wendell Falls is approximately 136 miles, or about two hours, from the coast in Wilmington, North Carolina and 200 miles, or roughly three hours, from the mountains. This means you can easily escape for the weekend to hit the slopes or dip your toes in the ocean!
Booming job market
In 2022, Raleigh ranked as the third-best job market in the country, and according to Best Places, over the next 10 years, job growth in the Triangle is expected to be higher than the national average at 44.2%.
Just 15 miles from downtown Raleigh, living at Wendell Falls makes it easy to commute to the Triangle for work without having to live in the city.
Exceptional education
Raleigh is known for outstanding education and is part of Wake County, the largest public school district in North Carolina. Raleigh is also home to NC State University, the biggest college in the state known for its science, technology, math, and engineering programs.
As a Wendell Falls resident, your student will be in the same district as several amazing elementary, middle, and high schools, with some of them located right here in the Wendell Falls community.  
Increasing home value
One great thing about purchasing a house in the Raleigh area is that the home values continue to increase. Over the last 10 years, the value of homes in the Raleigh area has appreciated by 72.85%, which puts Raleigh in the top 30% nationwide.
If you are looking for a new home in the Raleigh area and want to be in a growth hub outside of the city, check out our available homes.
Outdoor recreation
Known as the "City of Oaks," Raleigh offers a variety of ways to enjoy the great outdoors. Spend your summers paddle boarding on Lake Wheeler, having a picnic in Dorothea Dix Park, hiking or biking the trails around Lake Johnson, or boating on Jordan Lake.
As a Wendell Falls resident, you will also have miles of nature to explore right in your backyard, so you can hike or bike our 10+ miles of trials, hang out at the Grove, one of our numerous parks and playgrounds, or take a plunge in our saltwater pool without ever leaving the neighborhood!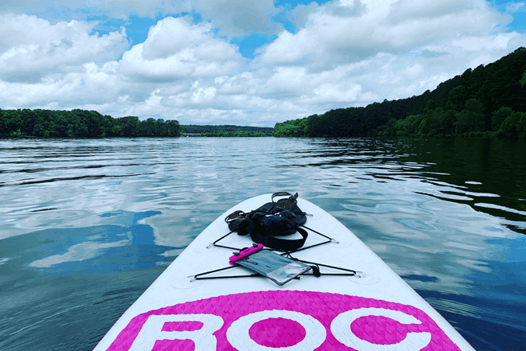 Night life
Raleigh has a variety of options for anyone who loves a night on the town, such as Raleigh Times Bar, Level 7, Watts and Ward, The Green Light, and Raleigh Beer Garden, which holds the world record for the world's largest selection of draft beer!
Food
Raleigh also has a wide selection of amazing foods to enjoy, food halls and local favorites to fine dining and chic bars. Check out a few of the restaurants Raleigh is known for:
Wendell Falls also has several restaurants joining the community soon, including:
Sports
Raleigh is the home of the Carolina Hurricanes, North Carolina's NHL team, and there are several college teams to root for in the Triangle, such as NC State, UNC Chapel Hill, and Duke.
Size
At just under 150 square miles and a population of 470,000, Raleigh is a pretty big city, but you can still find that small-town feeling here, especially when living in the surrounding areas.
Wendell Falls is different by design, crafted for the young, and young at heart, who are looking for that perfect middle ground between big-city and small-town community. At Wendell Falls, you have everything you could need from restaurants and apartments to single-family homes and entertainment, while still living in community where neighbors feel like family.
Ready to move to the Raleigh area? Check out the available homes at Wendell Falls.
Wendell Falls is located just 15 miles from downtown Raleigh, North Carolina, one of the fastest-growing metro areas in the U.S. Explore artfully crafted new homes and townhomes from the mid $300,000s – $900,000s+.