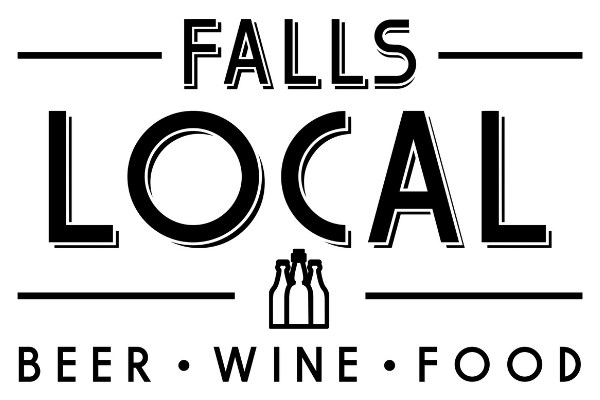 Introducing Falls Local to Treelight Square
We are so excited to announce another culinary destination to the Treelight Square lineup! Falls Local will be a new craft beverage and food hub for Wendell Falls residents to enjoy.  
Below, Falls Local owner, Matt Ganzert, tells Wendell Falls residents about how his business concept will be a place for food, drink and fun for the entire family! Read about Matt's story and what Falls Local will bring to the community:
Tell us about Falls Local:
A "local" is another name for a neighborhood hub. We are a neighborhood restaurant with a focus on craft beverages and will have 25 beers on tap, a selection of wine, non-alcoholic craft beverages such as soda, root beer and kombucha. We are all about fun, food and drink and will host live music, tasting events, charity events, trivia nights, music bingo and other events for the Wendell Falls community to come together and enjoy!
Why did you choose Treelight Square to open your business?
Treelight Square has a similar feel to our first location, Amberly Local. When we learned about how Wendell Falls was developing a close-knit community where people can live, work and play we knew we wanted to be a part of that. We saw the same vision in Treelight Square that we have experienced in the Amberly community. 
What makes you excited about opening your business here? 
I'm excited to be in Treelight Square because of how the developers have incorporated the outdoor space into the businesses. That entire area is going to be buzzing with activity from all of the different restaurants like Don Betos and now Falls Local. Our space is going to be a really cool indoor-outdoor concept with 3-4 big garage doors that open up into a green space for people to sit, enjoy a craft beverage, and listen to live music. The Treelight Square location is going to be even more walkable and accessible than our Amberly location. 
Is there anything you would like to share with the Wendell Falls community about your story?
As a local guy from Cary, I look forward to making a new place that belongs to the Wendell Falls community. We want Falls Local to be a part of the fabric of the neighborhood the same way Amberly Local is. We are excited to become a part of Treelight Square next year and can't wait to be out there.
Wendell Falls is located just 15 miles from downtown Raleigh, North Carolina, one of the fastest-growing metro areas in the U.S. Explore artfully crafted new homes and townhomes from the high $200,000s – $700,000s+.