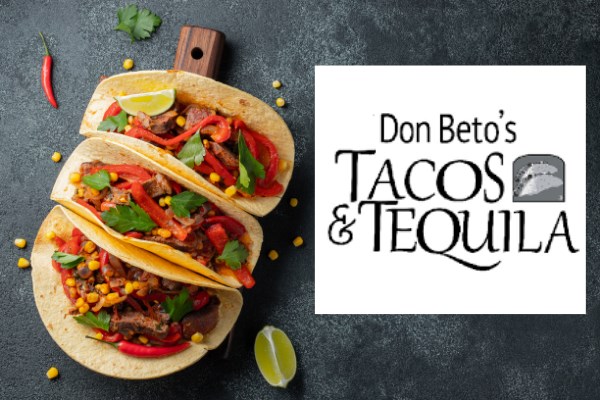 Treelight Square Spotlight: Don Beto's
One of the most anticipated parts of Treelight Square is the wide variety of delicious restaurants that will join the shopping and commerce center. We are excited to announce that the first restaurant to join Treelight Square will be Don Betos Tacos y Tequila. 
Below, Don Betos owner, Bryan Flores, tells Wendell Falls residents what his restaurant will bring to the community. Check out Bryan's story, and read what makes Don Betos special. 
Tell us about your restaurant concept.
Don Betos is a taqueria offering authentic street tacos. We combined it with a tequila-tasting cantina in a vibrant and very open space. At the Treelight Square location, there will be garage bay doors that open all around the dining room, and a very beautiful patio.
Why did you choose Treelight Square in Wendell Falls as the location to open Don Beto's? 
We have several guests who visited us in our restaurant location in Clayton, NC, and enjoy us. They suggested we look at the Treelight Square development in Wendell. We were very excited by what we saw: the beautiful homes built and continuing to be built and the walkability of many of these homes to Treelight Square. We also appreciated the fantastic community and proximity to Raleigh. We know it will be a great location for us.
What are you most excited about in regard to opening a restaurant in Treelight Square?
I was most excited about being a part of this beautiful community and catering to guests that know us from the Clayton location. Also, we're excited for Don Betos to be a part of Treelight Square, which we believe is going to be a successful retail space and destination in the area. 
Is there anything you would like to share with the Wendell Falls community about your story?
We are a company from humble beginnings with a presence in the Clayton and Selma area. We appreciate the loyalty that our guests have shown us since we began. We will continue to strive to bring the same quality of food, service and fun as a restaurant in the Wendell community at Treelight Square. We are very excited to be here and to be a part of this community.
Don Betos is just one of the many businesses that will be a part of the Treelight Square town center. If you're looking for a convenient, community-centered lifestyle check out Wendell Falls today.