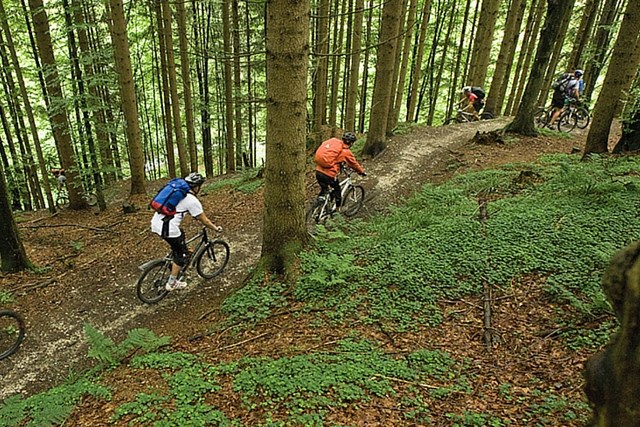 Earth Day Celebrations, Wendell Falls Style
As one of the only master-planned communities in the Triangle built with entirely environmentally-friendly homes, sustainability is at the forefront of the Wendell Falls lifestyle. Last week, on April 25, Wendell Falls held three different events to celebrate Earth Day.
The Wendell Falls Community Association partnered with Myatt Landscaping and TerraCycle to host the three-part celebration. The first event of the day was a trail-clean up. Wendell Falls prides itself on its many beautiful parks and trails for community members to enjoy. What better way to celebrate the planet than to keep these green spaces spruced up?
The second event was a "Grow Green" potted plant station. Myatt Landscaping brought soil and plants and helped residents assemble DIY potted plants. Residents embraced their inner creativity and were able to tote home a beautiful handmade arrangement from this event. 
The third Earth Day event was a recycling collection drive sponsored by TerraCycle, TerraCycle is a recycling business that runs a volunteer-based program to collect waste that is difficult to recycle from municipalities to turn into raw material to be used for new products. The Wendell Falls community joined TerraCycle as one of its many national free recycling programs. This event provided an excellent in-person example of what and how to recycle in the community. 
While the community had a jam-packed day of celebrations for Earth Day, Wendell Falls is committed to sustainable living 365 days of the year. From working with builders committed to conserving energy to saving residents $702 a year on average in energy efficiency, Wendell Falls looks at the community through green-colored glasses.  Come live green today and learn more about why residents love the Wendell Falls community.
---
Wendell Falls is located just 15 miles from downtown Raleigh, North Carolina, one of the fastest-growing metro areas in the U.S. Explore artfully crafted new homes and townhomes from the mid $200,000s – $600,000s+.