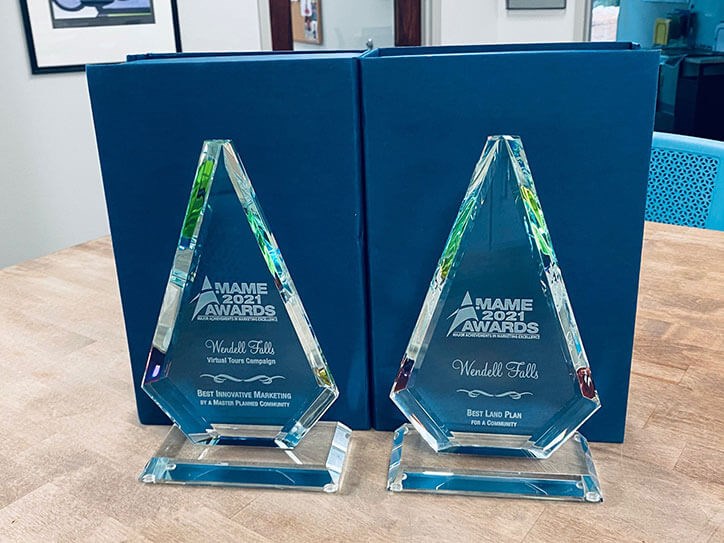 Wendell Falls Wins at 2021 MAME Awards!
Wendell Falls was pleased to take home two awards at the 2021 Major Achievements in Marketing Excellence (MAME) Awards. 
The annual event is hosted by the Homebuilders Associations of Raleigh/Wake County and Durham, Orange and Chatham Counties, and offers a celebration where all of the developers, builders, and agents come together to recognize the industry's combined success. 
At the MAME Awards event, the Homebuilders Association recognizes members' professional achievements in sales and marketing excellence. This year, we are proud to share that Wendell Falls was awarded the following:
Best Land Plan
Best Innovative Marketing Campaign 
Also, congratulations to our builder teams including Homes By Dickerson, Garman, and Mattamy Homes, who also took home multiple awards at this year's event.