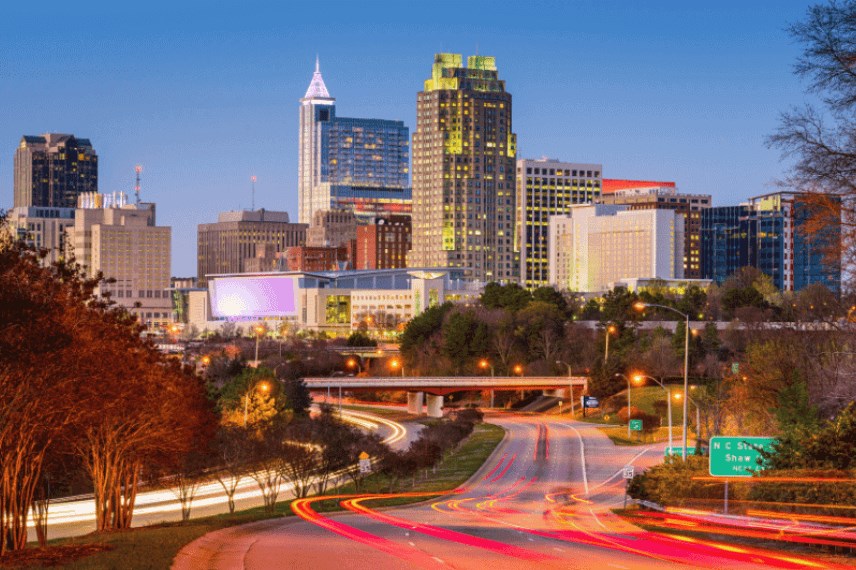 Raleigh ranked as a Best Place to Live!
With a booming job market, exceptional education and that perfect mix of big city with a small-town feel, it's no surprise that more and more people are moving to the Raleigh area.
Raleigh is the second-fastest-growing metro in the country, the #1 hottest housing market in the U.S. and recently gained the following recognition as a best place to live:
Raleigh received these rankings based on studies that compare climate, education, economy and quality of life in major cities. It was found that people love Raleigh for its:
Mild climate
One of the benefits of living in North Carolina is the beautiful seasons. In the Raleigh area, you can expect mild winters and warm summers. 
Excellent food
Raleigh has a wide selection of delicious food, from local eats and food halls to chic bars, fine dining and more.
Here at Wendell Falls, we also have several amazing restaurants joining the community soon, including Falls Local, Don Beto's Tacos and Tequila, Parkside, Romeo's Pizza and more!
Recreational activities
There's always something fun to do in the Raleigh area, such as weekend festivals, pop-up shops, local museums, shows, parks, sporting events and more.
Wendell Falls residents also have access to a variety of events and amenities to enjoy, including our resort-style water park and pool (with a second pool coming summer 2023), numerous parks and playgrounds, 10+ miles of trails and more.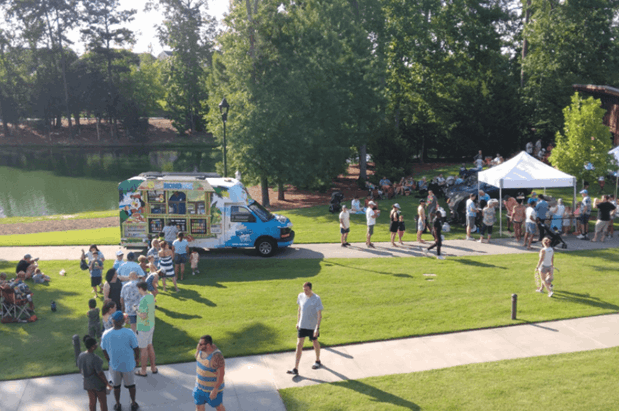 Exceptional education
As part of the largest public school district in North Carolina and home to NC State University, Raleigh is known for its outstanding education.
As a Wendell Falls resident, your student will be in the same district as several top-rated elementary, middle and high schools, with some of them located right here in the community.  
The people
Raleigh is known and loved for its diverse community of friendly people and a small-town feeling that can be hard to find in large cities. 
That small-town feeling and sense of community is only amplified when living in Wendell Falls. As evident in our resident spotlights, one of the biggest reasons our residents love the community is the people who live here.
Booming job market
In 2022, Raleigh ranked as the third-best job market in the country, and according to Best Places, over the next 10 years, job growth in the Triangle is expected to be higher than the national average at 44.2%.
Just 15 miles from downtown Raleigh, living at Wendell Falls makes it easy to commute to the Triangle for work. For those that work from home, many of our floor plans offer flexible spaces that can easily be used for a dedicated home office. 
Ready to move to the Raleigh area? Check out the  available homes at Wendell Falls.
Wendell Falls is located just 15 miles from downtown Raleigh, North Carolina, one of the fastest-growing metro areas in the U.S. Explore artfully crafted new homes and townhomes from the mid $300,000s – $900,000s+.