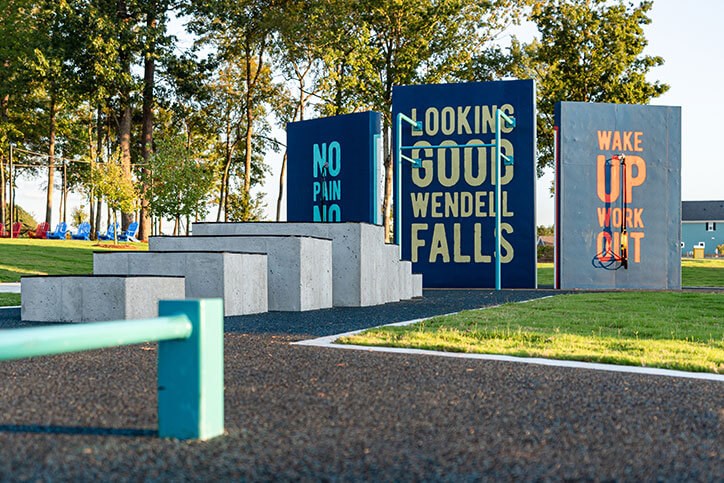 Fit at Wendell Falls for the New Year
Find fitness in 2022! Wendell Falls brims with features and amenities that make fitness feel fun. Whatever your goals, level of expertise or workout preferences, our community offers opportunities to help you achieve your active ambitions.
The Grove
Greet the new year in our newest outdoor space, The Grove. Consisting of a CrossFit-style fit pod, hammock park and terraced seating, The Grove is a great place to blast energy or spend some time in mindful meditation. In fact, this park earned three prestigious awards (like Best Community Recreation Facility) from the Home Builders Association of Raleigh-Wake County at the 2020 Major Achievements in Marketing Excellence (MAME) Awards.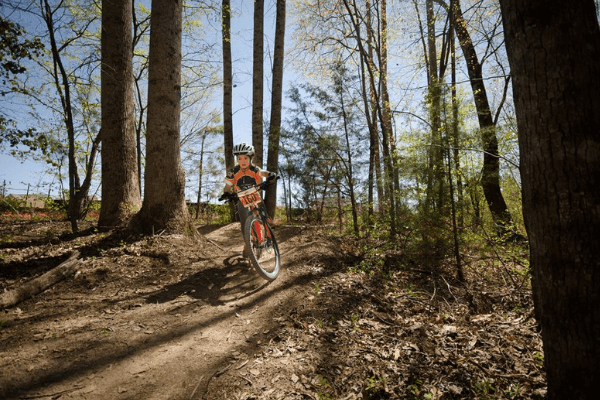 Parks and Trails
Strap on your bike helmet or lace up your running shoes! Seek your next adventure right near your backyard on our expansive trails.
Resident-Run Group Fitness
Searching for a fun group of people to motivate you in your athletic aspirations? Wendell Falls residents host fitness groups, such as the Run Club, which welcomes all fitness levels (along with four-legged friends). Local yoga practitioner Jenna Little leads outdoor yoga, weather permitting.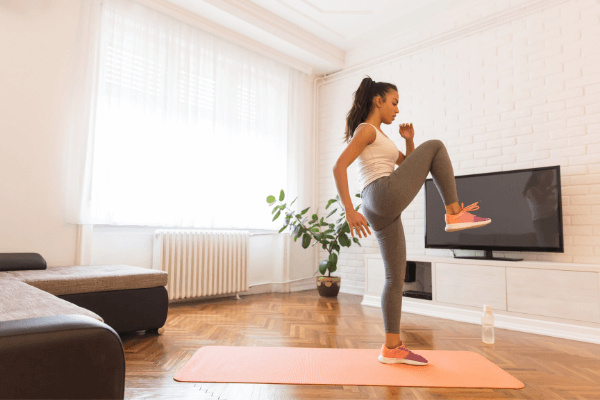 At-Home Workout Options
Want to practice social distancing and avoid cost for gym memberships? We've got you covered! Wendell Falls builders currently offer over 50 different plans that feature a loft, flex space or bonus area -- the perfect opportunity to create your very own personal gym in the comfort of your home. Take a glance at some at-home workout moves, from beginner to advanced routines.
Interested in a healthy, connected community? Check out more of life at Wendell Falls.
---
Wendell Falls is located just 15 miles from downtown Raleigh, North Carolina, one of the fastest-growing metro areas in the U.S. Explore artfully crafted new homes and townhomes from the low $300,000s – $900,000s+.