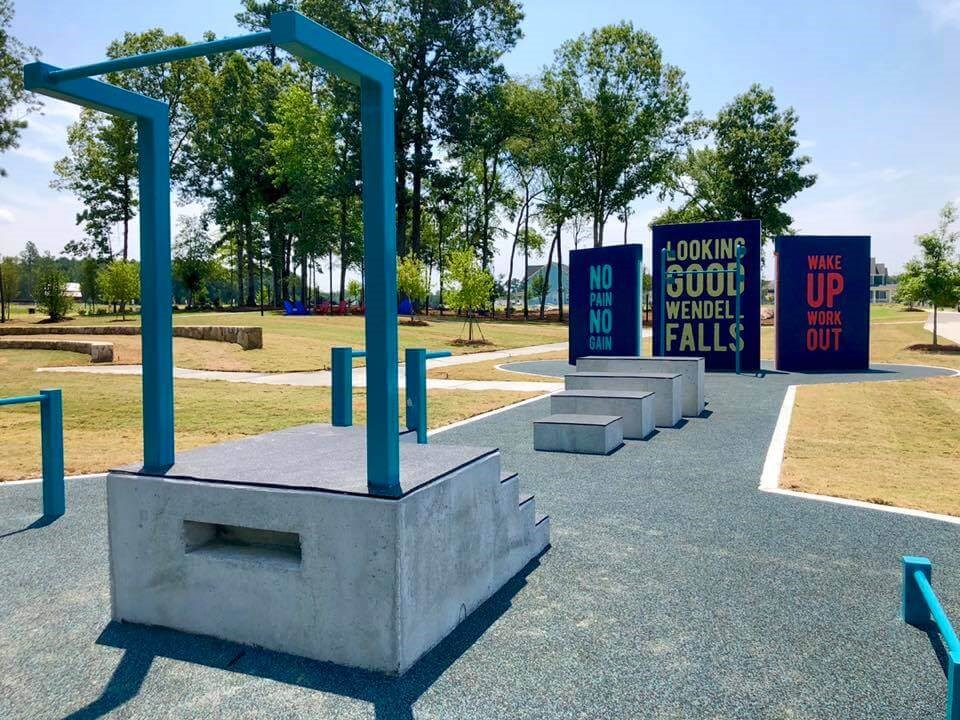 Meet Our Newest Outdoor Space: The Grove
Looking GOOD Wendell Falls!
The Grove is made up of a fitpod, hammock park, and terraced seating area. This space allows residents to burn a few calories, relax under the trees, or put on an impromptu  show for family and friends. Come check out why it's our new favorite spot to hang out!