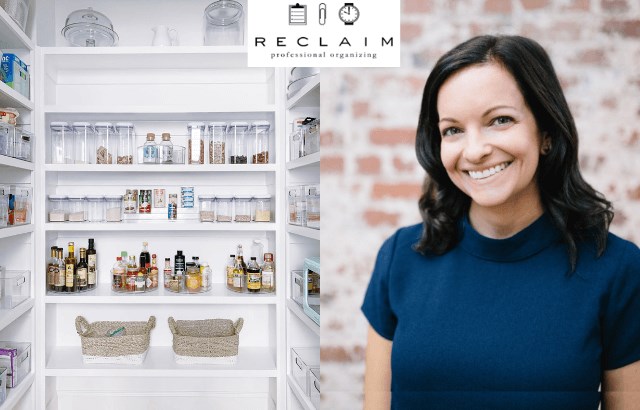 Wendell Falls Resident Entrepreneur: Reclaim Professional Organizing
Reclaim Professional Organizing, LLC - Allison Flinn
What is your business?
Reclaim Professional Organizing, LLC is a professional organizing company specializing in residential organizing. We organize all rooms of the home and there is no project too large or too small; we organize everything from pantries and closets to attics and garages. I am one of two Certified Professional Organizers in the Triangle and one of five in North Carolina. I am also a board member of NAPO (National Association of Productivity and Organizing Professionals) and member of NASSM (National Association of Senior Move Managers).

How/why did you get started?
Being organized is something that has always come naturally to me, and I wanted to share my skills with others. While working full-time in public relations in Los Angeles I began helping friends organize their homes, and seeing how transforming their spaces transformed their lives was incredibly fulfilling. When I moved to North Carolina I knew I wanted to make organizing my career, and I founded Reclaim in 2010.
What made you choose Wendell Falls?
After living in Raleigh for seven years we were looking to move to a place that had a sense of community. As soon as we visited Wendell Falls we knew it was the place for us. We love all of the events and amenities the neighborhood has to offer.
What advice would you give to someone trying to become an entrepreneur? 
Don't give up and don't be scared of change. My business has evolved so much in the last nine years--I began as a one-woman show taking on small projects and I now have three employees, allowing us to organize more people and organize more efficiently.