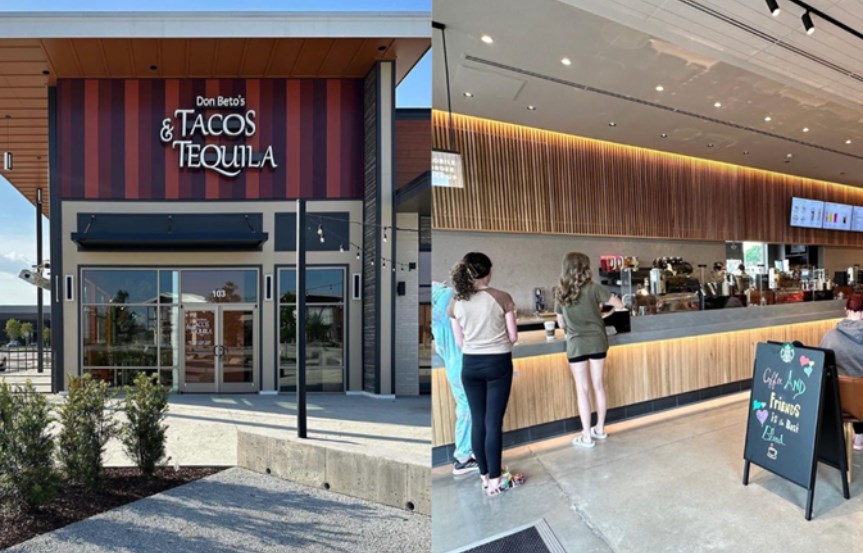 New restaurants to try around Wendell Falls!
With new local eats in downtown Wendell and restaurants now open in Treelight Square, our retail and dining destination, there's so much new to try in and around Wendell Falls (with even more coming soon)!
As you may have seen announced on Dell the Pig's Instagram, several restaurants recently opened in Treelight Square, including Jersey Mike's, Don Beto's Tacos and Tequila and Starbucks.
Jersey Mike's
If you are craving a fresh sub, Jersey Mike's is the place for you. Jersey Mike's offers subs made with quality ingredients, including locally grown and packaged produce, the leanest and tastiest cuts of meats and cheeses sliced on the spot and authentic Jersey bread baked fresh daily.
Don Beto's Tacos and Tequila
Don Beto's Tacos & Tequila is a taqueria offering authentic street tacos, along with a tequila tasting cantina in a vibrant, open space. The interior is beautifully designed with colorful walls, statement lighting and hand painted murals that instantly make you feel warm and welcome. Don Beto's is open for lunch and dinner, and you can  view the menu here and learn more about Don Beto's here.
Starbucks
Our new Starbucks, located on Taylor Road, features a modern design with a two-lane drive through and dedicated space for mobile order pick-up, making grabbing a morning coffee or tea more convenient than ever. This Starbucks also features a custom mural by @chalkandbrush!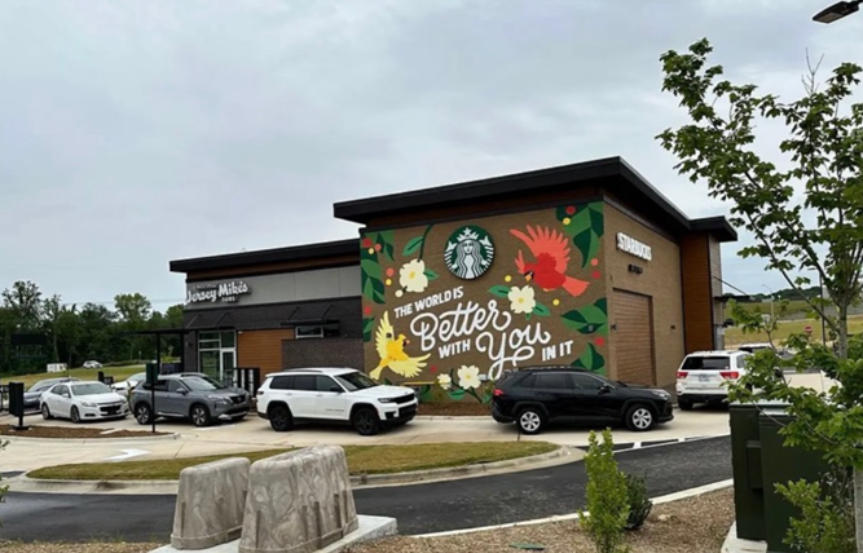 Located in Downtown Wendell at 1 N. Main St. in the former Farmers and Merchants bank, Farmers and Merchants is an inviting atmosphere with fantastic food and delicious drinks to enjoy while listening to great local musicians. With lunch, dinner or late-night snack options ranging from burgers and flatbeds to bacon spinach dip and charcuterie boards, and full bar with bourbon, tequila, vodka, gin and everything in between, there's something for everyone at Farmers and Merchants.
If you are looking to grab drinks before dinner, Carolina Brewing Company recently opened its newest location at 5 North Main Street in Downtown Wendell. This location features indoor and outdoor seating, is family and pet friendly and offers 20 draft taps, mixed drinks and non-alcoholic options.
Last but not least, Farmhouse Café, located in Wendell Falls, is one of our favorite places to grab a quick bite to eat. At Farmhouse Café, Chef Patrick offers a variety re-imagined recipes and unexpected flavors, with items such as avocado toast, breakfast tacos, sandwiches, salads, bowls and shareable small plates in the evenings.
Farmhouse Café also has a full calendar of events for fun-seekers and foodies, such as wine pairings, trivia and bingo, craft beer events, live music and open mic nights. Visit Facebook to see the full calendar. 
There're even more dining options coming to the community soon! See the full list of Treelight Square businesses opening soon here.
Wendell Falls is located just 15 miles from downtown Raleigh, North Carolina, one of the fastest-growing metro areas in the U.S. Explore artfully crafted new homes and townhomes from the mid $300,000s – $900,000s+.