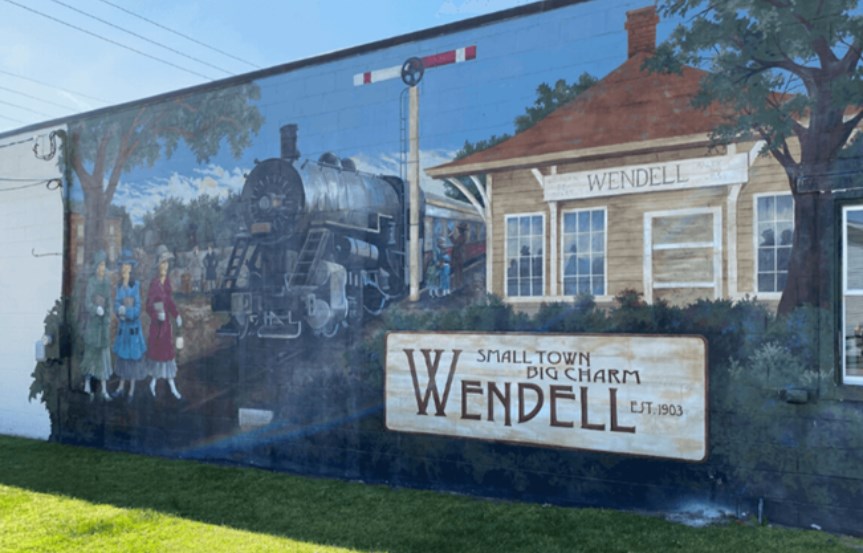 Living in Wendell: What you need to know
Located on the eastern side of Raleigh, NC, the second-fastest-growing metro in the country, Wendell is an up-and-coming small town with big charm. From education and location to entertainment, here's everything you need to know when considering living in Wendell.
Location
Wendell is on the outskirts of Raleigh, with other towns and cities, such as Clayton and Knightdale, surrounding the town. Wendell is in central North Carolina, making a beach vacation or mountain adventure is just a day trip away!
Located on the western side of Wendell, Wendell Falls is just three miles from the town of Wendell, four miles from Knightdale, 14 miles from downtown Raleigh and 28 miles from the Raleigh-Durham International Airport.
Education
Wendell is known for being a great place to raise a family, partly because of the schools in the area. Wendell citizens are a part of the Wake County Public School System, the largest public school district in North Carolina.
As a Wendell Falls resident, your student will be in the same district as several amazing elementary, middle and high schools, with some of them even located right here in the Wendell Falls community. 
Food
Though small, Wendell still has a variety of local restaurants and bakeries. Check out a few of the eateries Wendell residents love: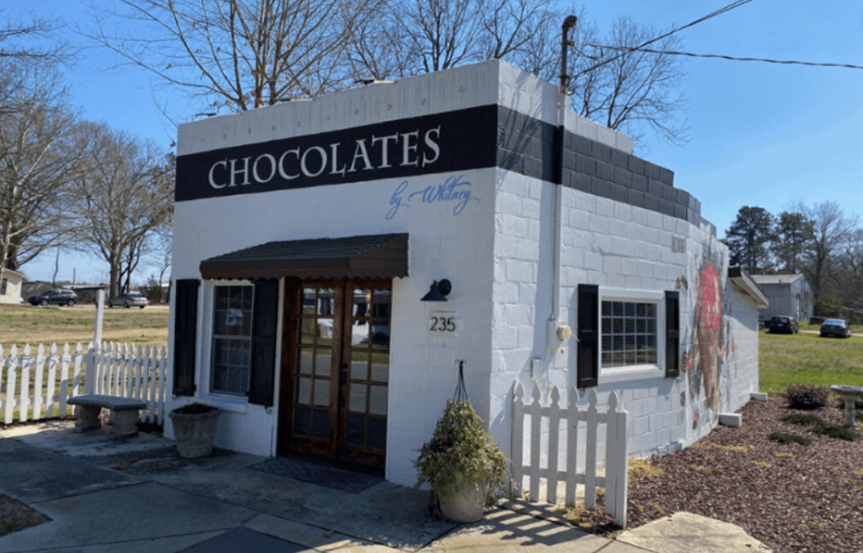 Wendell Falls also has several restaurants joining the community soon, including:
Increasing home value
One great thing about purchasing a house on the outskirts of Raleigh is that the home value will continue to increase. Over the last 10 years, the value of homes in the Raleigh area has appreciated by 72.85%, which puts the area in the top 30% nationwide.
If you are looking for a new home in Wendell, check out our available homes.
Entertainment
Wendell has a variety of year-round activities and sights to see, such as the Historical District, which is on the National Register of Historic Places, the farmers market, parks, preserves, biking trails and disc golf courses.
As a Wendell Falls resident, you will also have miles of nature to explore right in your backyard, so you can hike or bike our 10+ miles of trails, hang out at the Grove, one of our numerous parks and playgrounds, or take a plunge in our saltwater pool without ever leaving the neighborhood!
Local Events
There are also several annual events that take place in Wendell, including the International Food Festival, Fourth of July parade and Wendell Wonderland.
As a Wendell Falls resident, you will also have access to a variety of exclusive resident events, as well as public events in the community, such as our Farmhouse Jams concerts.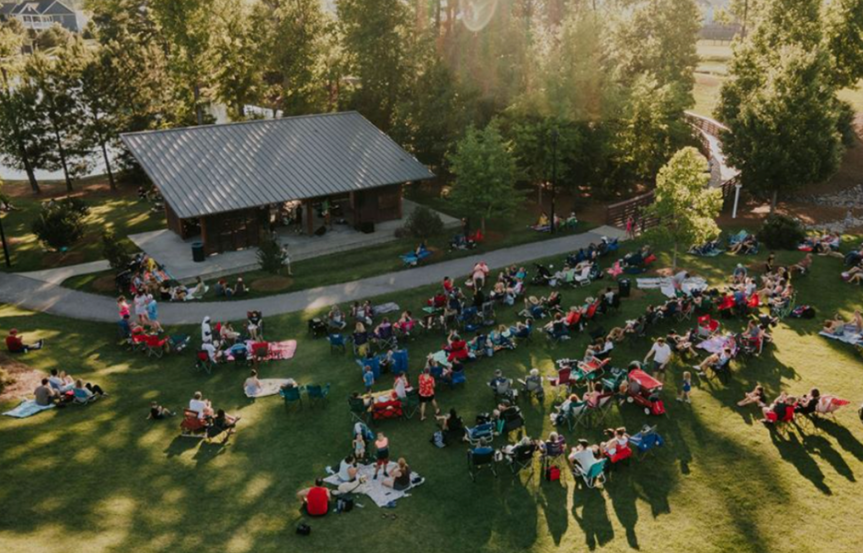 Job market
Wendell is a part of Wake county and just a short drive away from Raleigh, the third-best job market in the country with a job growth expectancy of 44.2% over the next 10 years.
Just 14 miles from downtown Raleigh, living at Wendell Falls makes it easy to commute to the Triangle for work without having to live in the city.
Ready to start living in Wendell? Check out the available homes at Wendell Falls.
Wendell Falls is located just 15 miles from downtown Raleigh, North Carolina, one of the fastest-growing metro areas in the U.S. Explore artfully crafted new homes and townhomes from the mid $300,000s – $900,000s+.