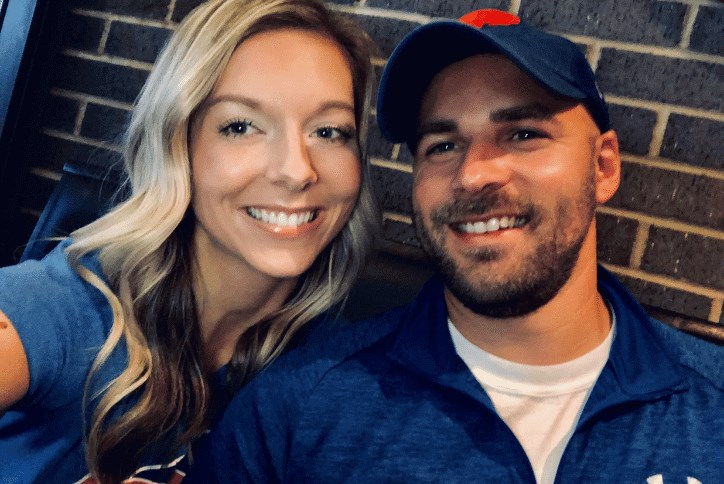 Resident Spotlight: Meet Tereza Gallineau
The Gallineaus moved from Buffalo, New York to the Raleigh area in 2015. After renting for a year, they were ready to find their home. They visited many houses and neighborhoods but felt that many of the houses they saw were either too old, or just not the right fit.
Finding Wendell Falls
After looking all over Raleigh, a friend recommended Wendell Falls. When they visited, the new-build options opened their eyes. They realized that they could have a brand-new house and hand select all the details from the start, all while living in an amazing community.
"I was pregnant when we started looking for a home in Wendell Falls, and I have so many great memories of walking around the neighborhood. We would drive from Brier Creek a couple of times a week just to check on the progress of our house and explore the community" says Tereza.
Falling in love
Back in 2016, Wendell Falls was still early in the development process, but the Gallineaus found much to love about it.
"We came to check it out, and we fell in love. There was just something about Wendell Falls that really stood out to us. We loved the beautiful landscaping, ponds and parks that Wendell Falls had to offer. It really set it apart from other communities," says Tereza.
A personal favorite for the Gallineaus was the Grounds Café (now Farmhouse Café).
"We would stop by every time we visited, and we always got the same thing -- our favorites: "the Justin" and "the Miriam." I would give Johnny half of my Justin sandwich and he would give me half of his Miriam wrap, so we had the best of both worlds!"
Finding a community
"We've met so many great neighbors and friends here. Most of our friends we have made since moving to Raleigh we met in Wendell Falls. We were all in the same boat: new to the neighborhood and looking to make friends. It was nice to have that connection" says Tereza.
Tereza and her husband, Johnny, met many of their friends through a dinner club they joined shortly after moving into the community.
"We attended monthly themed dinner parties where we got to dress up and enjoy different dishes. We rotated who was hosting each month and the theme. It was really fun" says Tereza.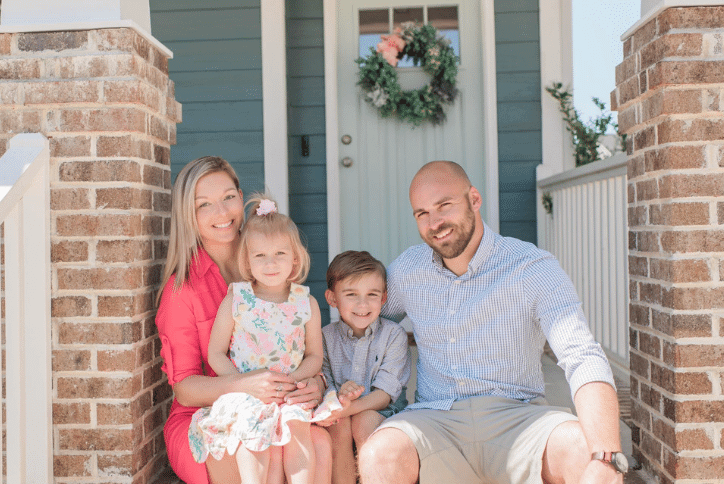 Raising a family
Tereza and her husband had a young son and newborn baby girl when they moved into their Wendell Falls home. They have enjoyed the schools, daycare and family-friendly activities in the community, but they have found that what really makes Wendell Falls a great place to raise a family is the people who live here.
"Our kids are always outside playing with their friends, riding scooters and bikes in the cul-de-sac. I don't have to worry because I know all our neighbors and they all know our kids" says Tereza.
Since moving in, the Gallineaus have felt a true sense of community in Wendell Falls and know they can rely on their neighbors.
"Everybody is always looking out for each other. We know we can call our neighbors if we ever need anything, no matter if it's house-sitting, pet-sitting or sharing cooking supplies or yard tools. And we do the same for them. It's just that type of neighborhood; that's why I love it" says Tereza.
Five years and growing
Five and a half years later, the Gallineaus still call Wendell Falls home and are excited about the growth happening here.
"People are usually surprised how close Wendell Falls is to everything. We're only 15 minutes from downtown Raleigh and now with Treelight Square being built and Publix already in place, we'll have everything here. I always tell people that when we first started building our home, the gas station wasn't even here. Our phase was just fields. We kind of just took a chance on this new neighborhood, and it ended up being the best decision we could have ever made. We absolutely love Wendell Falls," says Tereza.
Looking for your new home? Check out our available homes.
---
Wendell Falls is located just 15 miles from downtown Raleigh, North Carolina, one of the fastest-growing metro areas in the U.S. Explore artfully crafted new homes and townhomes from the lower $300,000s – $900,000s+.