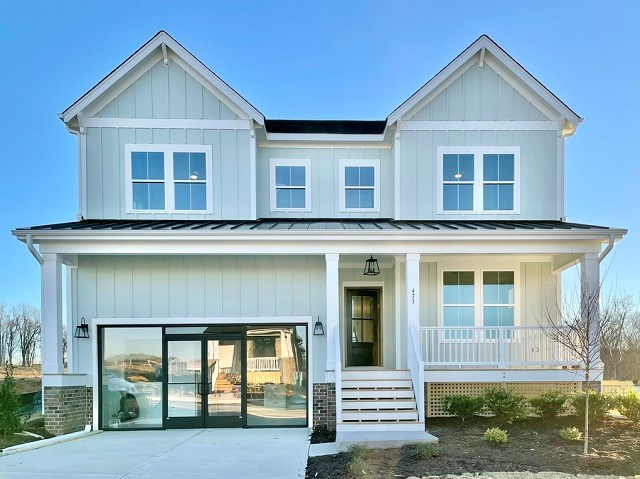 New Garman Models Are Here!
A new, fully decorated model of the Comfort from Garman Homes' Southern Collection is now available to tour!
The Southern Collection is inspired by life made simpler in the South. There are floor plans that include a little more Comfort, honor your Accent or slower Drawl and are built to be your very own Beau or Belle. The Southern Collection celebrates it all.
The Comfort home plans are three-bed, two and a half bath, single-family homes that mix several styles including, farmhouse, transitional and a little bit of craftsman style. When designing the home plans, Garman Homes wanted the space to have a classic traditional flare to tie in with the Southern Collection, but with a preppy, glam twist!
Spacious and inviting, the Comfort plan features a bright, open living space and is one of Garman Homes' larger home plans at around 2,525 square feet. Throughout the home you will find bold light fixtures with black and gold accents that elevate the space.
The first floor has a large study fit with French doors to make working, schooling or crafting from home more comfortable for everyone. The first floor also has an oversized kitchen complete with cabinets that extend to the ceiling, a walk-in pantry and a large extended island, perfect for making memories or entertaining family and friends. For a pop of color, Garman Homes has used a pale mint green cabinet accent color.
On the second floor, there is a primary suite with marble-look tile that keeps with the traditional vibe while the hexagon shape gives an elevated look. The primary suite is complete with two walk-in closets. The second floor is also home of two additional bedrooms, a large loft and a laundry room. The Comfort model also offers a variety of added upgrades.
The Comfort model's upgrades include:
Nine-foot sliding doors in the living room that lead to the porch
An oversized, screened-in porch
Gourmet kitchen featuring an oversized kitchen island, a stacked oven and microwave with vent and a walk-in pantry
First-floor guest suite and bath
Coming this spring
This spring, Garman Homes will debut its new Onwordi model from Garman Homes Hero Townhomes collection! The Onwordi was specially named after SGT Justin B. Onwordi and the family of Hero Home 16. Located in Treelight Square, a hub for shopping, eating, working, drinking and being social in the Wendell Falls community, this three-story urban luxury townhome includes a 2-car garage with storage options and a first-floor media room or optional guest suite. The second floor features an open floor plan living space with office options plus a rear covered porch and front balcony. The third floor includes the primary suite, two additional bedrooms, a laundry room and spacious closets. It is rare to find a townhome with this kind of storage, garage and open space!
"These are our first townhomes, and we are extremely excited to see them completed and to have the opportunity to honor SGT Justin B Onwordi and SFC Elis Barreto and their families," said Emily Seltzer, virtual sales and marketing liaison at Garman Homes.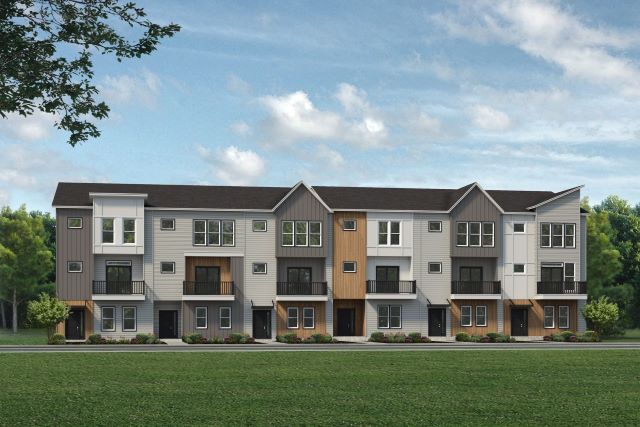 Ready to move in?
Homes from the Southern Collection, including the Comfort home plan, are currently selling in phase 8 and 9. Some homes are move-in ready later this month!
View the virtual tour of the Comfort and check out all the available Garman Homes plans.
---
Wendell Falls is located just 15 miles from downtown Raleigh, North Carolina, one of the fastest-growing metro areas in the U.S. Explore artfully crafted new homes and townhomes from the lower $300,000s – $900,000s+.