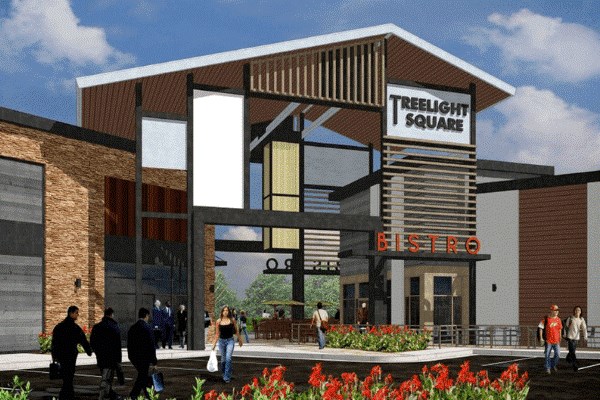 Drumroll for Treelight Square
Get excited, Wendell Falls residents, because Treelight Square is starting to take shape!  Treelight Square is a 35,000 square foot  hub for shopping, eating, working, drinking, and being social in the Wendell Falls community.  
 The Numerous Amenities  
 Need a moment to yourself? Treelight  Square will have daycare facilities for your children, so you can secure some solo time or complete your necessary errands. At Treelight  Square, you can check off a variety of to-dos from your list including everything from a checkup at the dentist's office to grabbing dinner at one of the restaurants. Additionally, this fall, Treelight  Square will welcome the first  Publix  in Eastern Wake County, assisting you with all of your grocery shopping needs.  
 Though we hope you never need them, the Wake County Fire Department and Emergency Medical Services are located here, too.  
 A Location of Convenience  
 All of the amenities at Treelight Square are located a short distance from the Wendell Falls community or, if you live in Brea Apartments, right outside your front door. Wendell Falls has always prioritized  walkability in the community, thus Treelight Square will further allow residents to enjoy a pedestrian-friendly lifestyle.  
---
Wendell Falls is located just 15 miles from downtown Raleigh, North Carolina, one of the fastest-growing metro areas in the U.S. Explore artfully crafted new homes and townhomes from the $230,000s – $600,000s+.