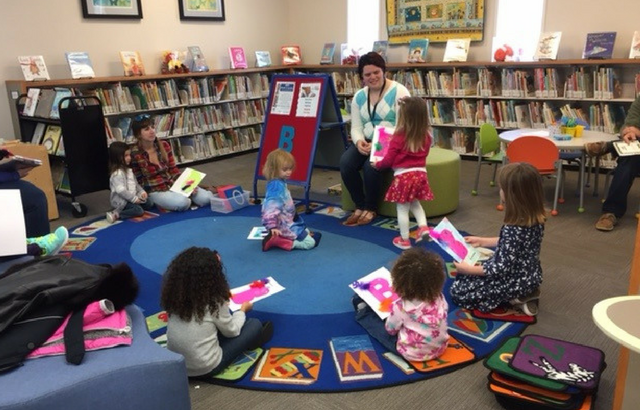 Wendell Community Library
The Wendell Library is buzzing with opportunities for children of all ages to be actively engaged in learning opportunities all year long!  All programs are free, and no registration is required.    
Take a look at these weekly/monthly events and scribble them into your family calendar!  For more information, contact the Wendell Library at 919-365-2600. 
Weekly Programs:
Toddler Story time: Mondays and Thursday at 10:30am (children ages 1-3 and their caregivers)
Preschool Story time: Wednesdays at 10:30am (children ages 3-5 and their caregivers)
Family Story time: Tuesdays at 6:00pm (young children and their families)
ABC Craft & Learn Program: Saturdays at 10:30am (children ages 3-5 and their caregivers)
K-5th Adventures: Tuesdays at 4:30pm (different subject each week)
Monthly Programs:
Marbles Kids Museum Playdates: First Saturday of each month from 3-5pm (A drop-in play-based learning program by Marbles Kids Museum)
See Spot Read: Second Saturday of each month at 2pm (Practice reading to a therapy dog!  Readers of all levels are welcome)
Want More Information?
Please click below to contact our team and we will be happy to answer any questions you have!
Contact Us
Categories