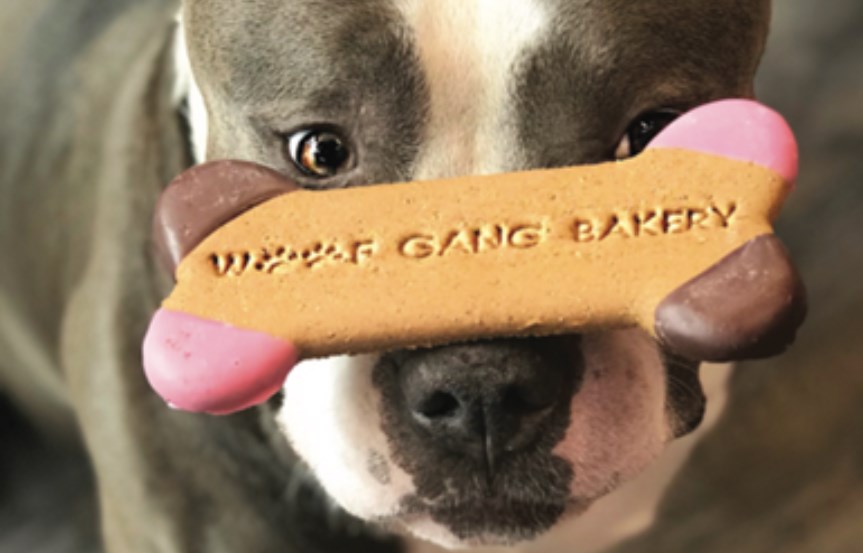 Introducing Woof Gang Bakery and Grooming!
Woof Gang Bakery and Grooming is a leading boutique pet groomer and specialty retailer of pet food and supplies that offers a more personalized experience than big box retailers. We are so excited to welcome Woof Gang Bakery and Grooming to Treelight Square!
Products you won't find at big-box retailers
Woof Gang Bakery and Grooming's products are curated with the health and well-being of pets in mind. The pet store's selection includes organic and natural products free of harmful and artificial ingredients from both selective brands and the company's very own recipes.
"We like to treat all pets like the members of the family that they are. You'll find that a lot of our foods are actually human rated," said Kirk Williams, owner. "A lot of our treats even look like human food, such as ice cream cones, cookies, donuts and seasonal snacks."
Along with dog food, Woof Gang Bakery and Grooming offers a variety of items you won't find at the typical pet store, such as frozen food products, CBD items tailored to dogs, exclusive gourmet treats and stations where you can portion out exactly how much food you want to purchase.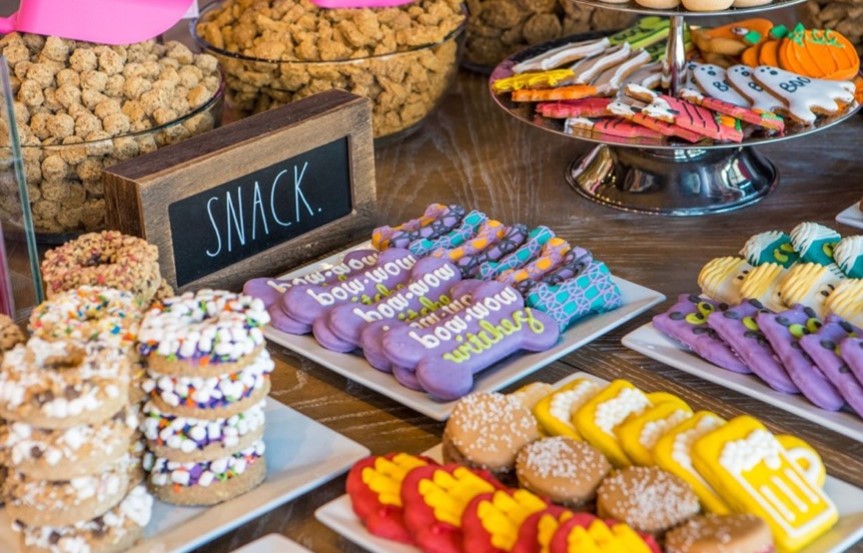 Custom grooming
At Woof Gang Bakery and Grooming, grooming services include more than just a simple bathing. Choose from everyday packages, such as the Full Groom, Mini Groom or Luxury Bath, or exclusive packages, such as the Hairy Beast De-shedding, Muddy Puppy, Happy Barkday or Creative Grooming, then add upgrades of your choice to create the perfect pampering package for your pup.
"A lot of our customers have very specific things they want for their pets, varying by breed, coat and pet personality," said Williams. "They'll come in and request something like bell bottoms as part of the style, or mohawk stenciling hair coloring for their dog, and we are happy to do it."
Woof Gang Bakery and Grooming also uses proprietary spa and bathing products that promote lifelong health for you pup and offers additional services to maintain your pooch's health, such as teeth brushing, ear cleaning, de-matting, flea baths and more.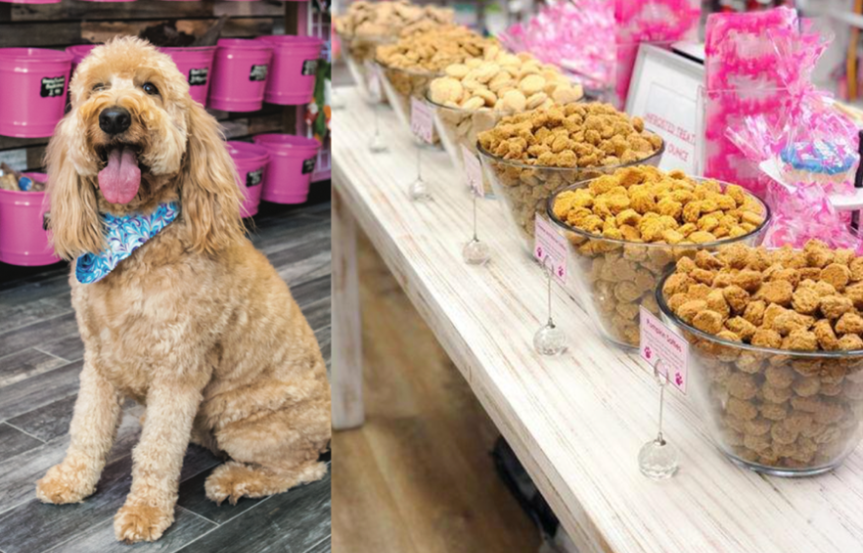 A luxury spa experience for pets
Upgrade your grooming service with special shampoo and conditioner, nail trimming, grinding or painting or, one of the company's most popular services, a blueberry facial, to create a relaxing spa day for your pooch!
Joining Treelight Square
"We can't wait to join all that's coming to Treelight Square," said Williams. "Wendell Falls appeals to a lifestyle that aligns with the experience we create at Woof Gang Bakery and Grooming, and we are excited to be a part of the rapidly growing community." 
Woof Gang Bakery and Grooming welcomes dogs of all shapes, sizes and breeds and is expected to open in Treelight Square in August/September 2023! The company will also be offering free treats for a year to its first 20 customers, so stay tuned for the official opening date!
Wendell Falls is located just 15 miles from downtown Raleigh, North Carolina, one of the fastest-growing metro areas in the U.S. Explore artfully crafted new homes and townhomes from the mid $300,000s – $900,000s+.