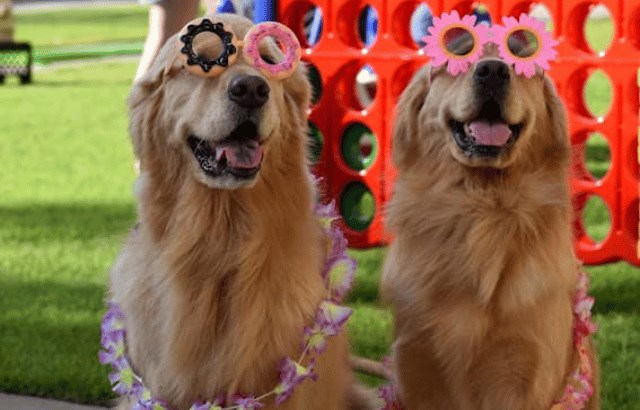 Wendell Paws: Why dogs love Wendell Falls
Let's face it, our pets are part of the family, and we love keeping them happy and healthy! Many home shoppers we talk to at the Information Center say they are looking for a new home to give their pups more space to play. If you're looking to move with pets in tow, check out these top reasons why furry residents give Wendell Falls two paws up:
Parks and trails: Exercise is so important for your pet and going for a walk is good for the soul too! Wendell Falls has miles of trails, with a variety of loops and paths to take so there is always something new to explore. Plus, the dog park is a great place to enjoy a water break and meet new friends, with fenced in areas for both large and small breeds.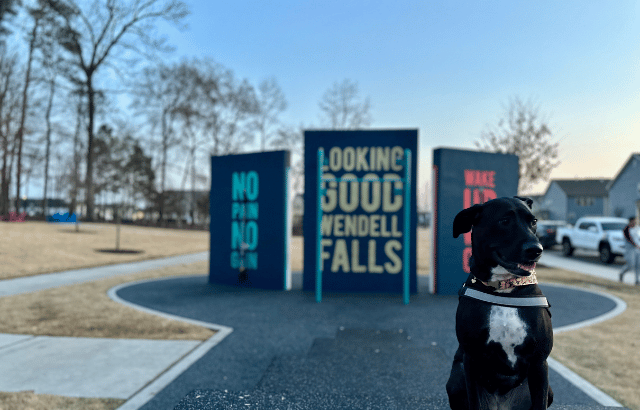 Dog-friendly events: There are plenty of events and activities going on for residents of Wendell Falls, dogs included! If your pup is okay with crowds, bring them to Farmhouse Jams to enjoy live music or snuggle up for a movie on the lawn. Catch the next Yappy Hour, an event all about four-legged fun. And on the final day of the pool season, join us for one of our favorite events: Pups at the Pool!
Convenience: Neuse River Vet is right in the community, making annual checkups and preventative shots a breeze. They also have a doggie daycare and boarding facility with indoor and outdoor play areas if you're looking for a fun, safe space for your companion to stay. Grooming services are available too, for a fresh and clean pup at pickup! Also coming soon to Treelight Square is Woof Gang Bakery and Grooming, where your good boy or girl can pick out a tasty treat or new toy.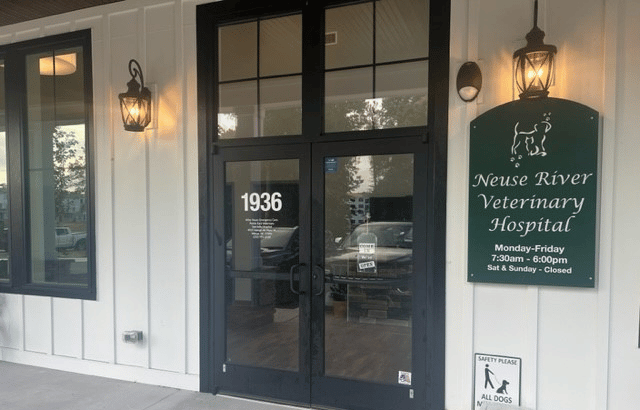 Furry friends: With so many pups already living in the community, meeting up for a playdate is closer than ever. At any time of the day, you can find residents walking their dogs on the trails, playing fetch on the festival lawn or hanging out at the Farmhouse Café patio. PS—there is a good chance that if you bring your dog to the patio, they will get lots of ear scratches and snuggles from others passing by (and our marketing team of course)!
Farmhouse meet-ups: The Farmhouse is a great place for dogs to meet new people and enjoy the outdoors. We have several water bowls outside so you can sit back and enjoy a meal or cold beer from the Café while your pup gets some fresh air. If you have extra time, the walking loop behind the Farmhouse has beautiful pond views that you and your companion are sure to enjoy.