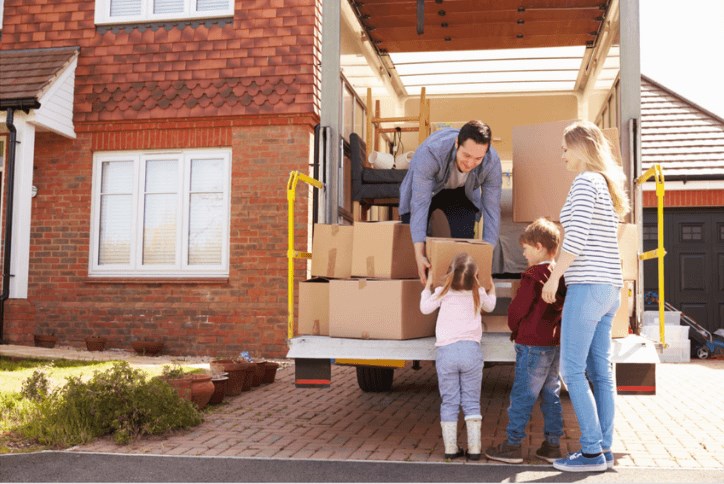 How to plan a move
Moving into a new home can be an exciting (and stressful) time. With utilities to transfer, moving companies to research and mailing addresses to update, it can be easy to miss an important task. Here are our 10 tips to make moving easier.
Declutter: Sell or donate unwanted items
Decluttering can be overwhelming, but it's important. Not only do you not want to waste time packing and moving unwanted items, but you also don't want to bring things you don't love, or items that won't fit, into your new home.
If you don't love it, use it regularly or if it's broken, get rid of it. When questioning how you feel about certain items, keep a "when in doubt, throw it out," mentality.
Stay organized: Create a timeline, budget and folder of important documents
Moving is a massive task that requires a detailed timeline, budget and lots of paperwork. Staying organized can help keep your move on track and save time and money.
Create a spreadsheet with a list of everything that needs to be accomplished, where it falls on the timeline and how much of the budget it takes. To prepare for move-in day, create a folder of any moving documents you may need handy.
Research moving services: Do you want to move yourself? Or hire movers?
There are many moving services to consider when planning a move. You can opt for full-service movers, partial movers, movable freight or air freight containers, or you can do it yourself. Decide which option is the best fit for you early on so that if you decide to use movers, you can book them two months in advance.
Start packing early and efficiently
Start collecting free boxes from grocery stores, restaurants, craigslist, U-Haul or any retail store that receives shipments in boxes that can be reused.
When planning out how to organize the packing process, start by packing the items you use the least, and leave extra time to pack storage spaces like garages.
When labeling your boxes, note priority, special care, contents and what room the boxes should be delivered to in the new house.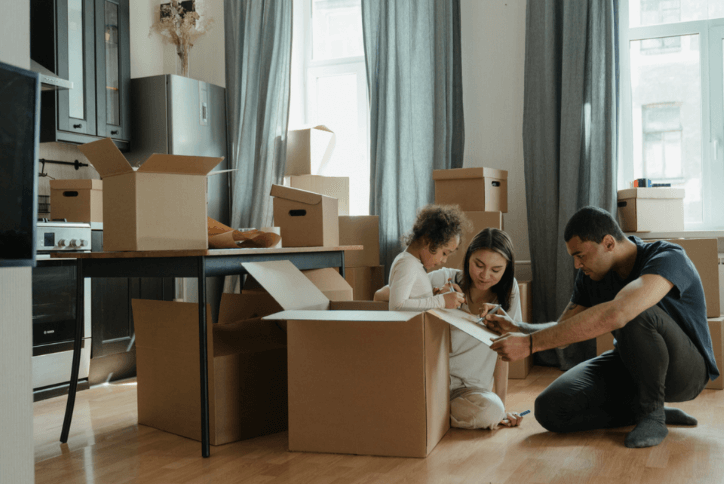 Document and photograph everything
You will want to purchase movers' insurance incase anything goes missing or gets broken. To prove you are missing items, you will need to create an inventory list of valuables you are packing and take photos of these items. If your moving company has an inventory list, you will need to confirm the list and sign it.
You may also want to photograph your old home to show the condition it was left in, your new home for memories of what it looked like before and any electronics or complicated set ups to use as a reference when unpacking.
The details: paperwork, change of address, utilities
You may not realize it at first, but there is a ton of paperwork that goes into moving. To avoid any bumps in the road after moving, you will want to change your address at the post office, on subscriptions, at the bank, with the IRS, on your voter's registration and on your driver's license.
You will want to notify your Wi-Fi, utilities, cable and home security providers in advance and schedule for these services to be transferred from your old house to your new home on or before move-in day. You will also want to review your renters or homeowners' insurance to ensure that the coverage is still applicable.
If you have children, you may need to enroll them in school or research daycare facilities before moving. You may also want to schedule new patient doctor and dentist visits, transfer prescriptions and research the community to acclimate yourself.
Do a deep clean
An empty house is much easier to clean than a furnished one! Deep clean your old house once it is empty and your new house prior to your move.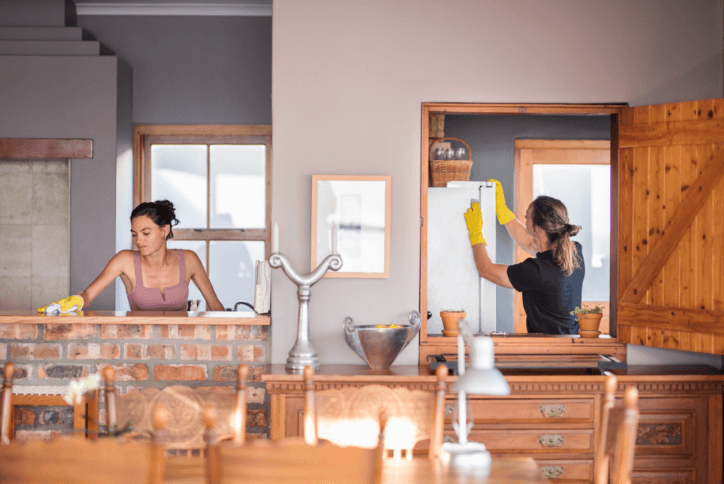 Find a sitter
To ensure moving day is as smooth and worry-free as possible, you may want to consider making other arrangements for your pets or children.
Pack a box with essentials to use when you first move in
Nothing is worse than spending your first night in your new home digging through boxes because you can't find your toothbrush or pajamas. An overnight bag with essentials for the first few nights will be a lifesaver and reduce the pressure of unboxing everything the day of the move. 
Do a walk-through of your new home
Take the time to make sure you know how to find things like the water heater, circuit breakers and water shut-off valves in case of an emergency.
Still looking for your dream home? Check out our available homes.
---
Wendell Falls is located just 15 miles from downtown Raleigh, North Carolina, one of the fastest-growing metro areas in the U.S. Explore artfully crafted new homes and townhomes from the lower $300,000s – $900,000s+.