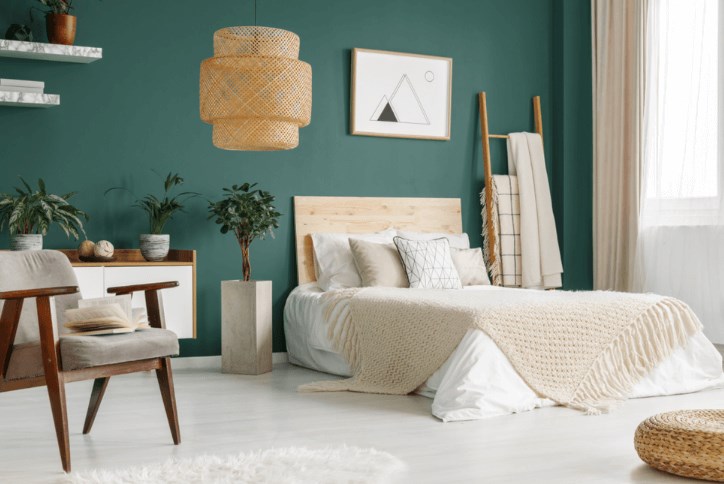 10 interior design trends for 2022
New year, new look! After spending more time at home over the past few years, many have learned the importance of creating a space you love, and you may be ready for a revamp. In this post you will find the top 10 interior design trends for 2022.
1. Vintage and sustainable pieces
Sustainability is trending! In 2022, invest in quality furniture that is better for the environment and will last rather than purchasing furniture that will be out of style or worn out by the next year.
A major way to shop sustainably is to shop second-hand. A mix of old and new furniture and accent pieces will be seen throughout all styles of homes as designers incorporate both new and vintage pieces. 
Develop a long-lasting style
Another way to have a more sustainable home is by finding your personal style rather than following fads that will fade.
Moving forward, we will see people developing their own personal style that isn't so dependent on trends. Instead, their interiors will be a collection of things they love inspired by life experiences, such as travels.
Biophilic Design
Biophilic is the human desire to connect with nature. Bringing the outdoors into your home creates a calming, restorative ambience. This year, natural elements will continue trending in interior design.
You can incorporate nature in your space through plants, opening windows to let in natural light, organic shapes, emerald green, florals, natural hues, shades of brown and nature-inspired surfaces and objects.
Natural surfaces, such as stoneware, terracotta, marble and travertine will be trending across the board from backsplashes to bathtubs, furniture and decorative objects. The imperfections in these organic materials will be cherished as they add depth and visual intrigue.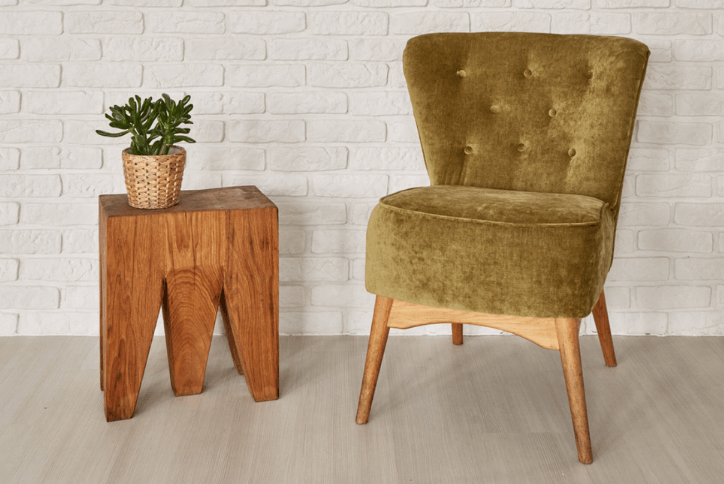 Details, details, details
It's all in the details. Adding texture, textiles, pops of colors and intricate details enhance a room's overall theme and ultimately bring together the entire space. 
Multifunctional rooms
Now that many of us are used to working from and spending more time at home, we are rethinking the way we live. This year, intentional multi-purpose rooms will make our space more functional.
Purposeful décor
Pointless décor that does nothing but take up space will be replaced with objects that serve a purpose while adding style to your home like candles, books and decorative storage containers.
Let go of all white for bold colors
This year, interior design trends are shifting from minimalism to maximalism. Stark whites will take a back seat to bold, moody colors found in nature.
Don't be afraid to use color as a neutral base or add accent colors throughout your home. Greens and warmer, neutral alternatives to white, such as beige, taupe and cream, will become the main color scheme with vibrant, colorful rooms adding a pop of fun.
If you are wanting to dabble in color before committing, try wall coverings, pillows, patterned window treatments or colorful tableware!
Round shapes
More natural, round shapes will be seen in homes in 2022. Sculptural and curved elements will be found in furnishings, wall décor, accent pieces and more.
Wallpaper in unexpected places
If you are wanting to add a pop of color to your space without changing your entire home, create an accent wall or try adding a fun wallpaper to an unexpected place like the ceiling, cabinets or in drawers.
Exaggerated proportions
We're keeping the maximalist trend going with exaggerated proportions. From paintings to lamps, oversized is in fashion!
---
Wendell Falls is located just 15 miles from downtown Raleigh, North Carolina, one of the fastest-growing metro areas in the U.S. Explore artfully crafted new homes and townhomes.