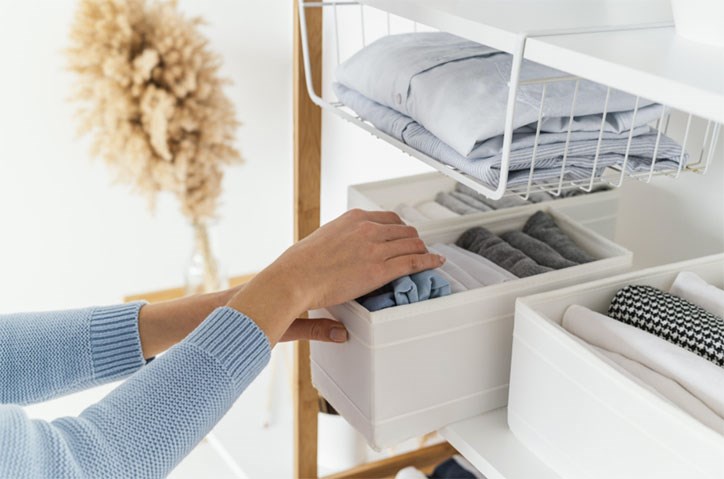 10 home organization tips with Neat Freak Founder Perri Kersh
Perri Kersh is an organizing expert who provides simple and personalized organizing solutions for space and life so clients can function at their very best. Kersh is the founder of Neat Freak Professional Organizing, an organization service that offers residential, home office, technology and small business organizing as well as time management coaching and transition assistance.
Keep reading for Kersh's tips on how to get organized and stay organized.   
Ask yourself, "why do I want to be organized?"
Kersh starts by asking her clients, "why do you want to get organized?" and "what's going to have the biggest impact on your everyday life?"
It may be that your desk is unorganized, and you can't find important documents. Or it may be that you cook every night and waste time looking for items because the kitchen is in a constant state of disarray.
Asking yourself these questions will help you decide where you want to start and what you want the result to be.
Press pause on your trip to The Container Store
Before purchasing anything, declutter and decide what organization products are going to work for your lifestyle.
"I am personally not a fan of decanting everything into a container. I mean, it looks lovely, but I find that once you get past that Instagram moment, it's not that practical for a lot of people," says Kersh.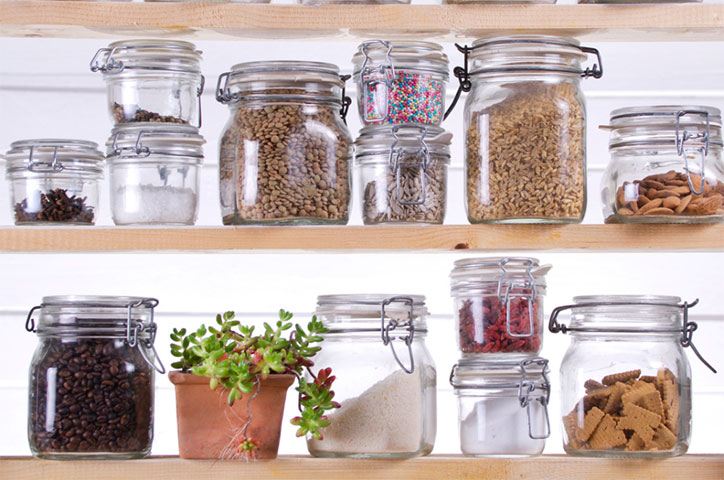 "It's going to get a lot worse before it gets better"
Recognize that to really organize, you must pull everything out. It's going to get a lot worse before it gets better, and it's going to take time.  
You're not going to finish your whole house, or possibly even one room, in an afternoon. It really depends on how long it takes you to make decisions because that is a huge part of decluttering.
Sort, categorize and declutter
Tackle the clutter by sorting, categorizing and pairing items together. Decide what should be in your space and categorize the things that don't belong by trash, recycle, give away and return.
Kersh guides her clients through a real systematic process and notes that one of the benefits to having a professional organizer there with you is to have someone say, "Okay, here's what we're doing next."
When preparing to declutter with a client, Kersh brings sticky notes, note cards, trash bags and recycling bags with her. She labels each pile according to where items should live in your home or where the items should be disposed. Having this system in place helps break down the task and keep it from getting overwhelming.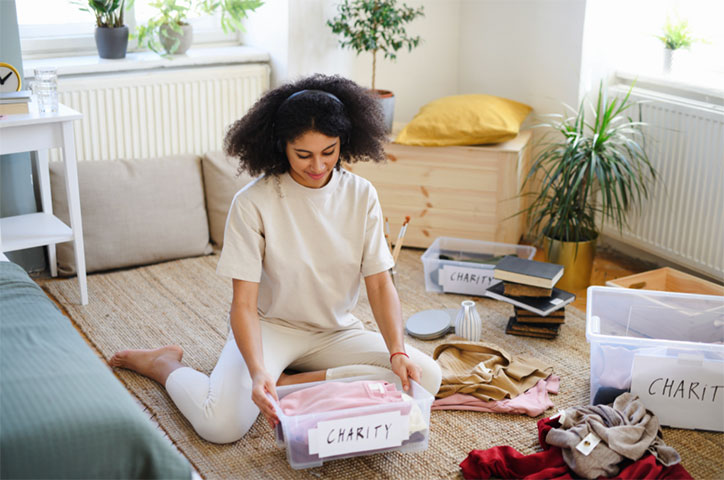 Use it, or let it go
People often hold on to items because they have a fantasy life in their imagination, especially when it comes to clothing.
Years can go by without an item being worn, at which point Kersh asks, "Are you really going to wear that?" It can be a tough question to ask yourself, which is why it is beneficial to have an organizer with you.
Another area people really feel stuck on is memorabilia such as letters, photographs, China or other items they may have inherited.
"One of the things I tell people is if you're going to hold onto this stuff, then make sure you're honoring it in some way. Don't just put it in a box in the attic and hold onto it because you feel guilty. If you're doing that, what's the point in keeping it?" says Kersh.  
If you feel you need to keep something for the memories, keep your favorite item of a collection or one photograph that encompasses the memory.
Make it easier to stay organized in your home
If you find yourself constantly placing mail, keys or jewelry on the same surface, maybe you need a basket or dish that can make this spot a home.
"You can use this as a way of defining your landing pad because, sometimes if you fight human nature, and tell yourself, 'I cannot put anything there,' you just make organization harder."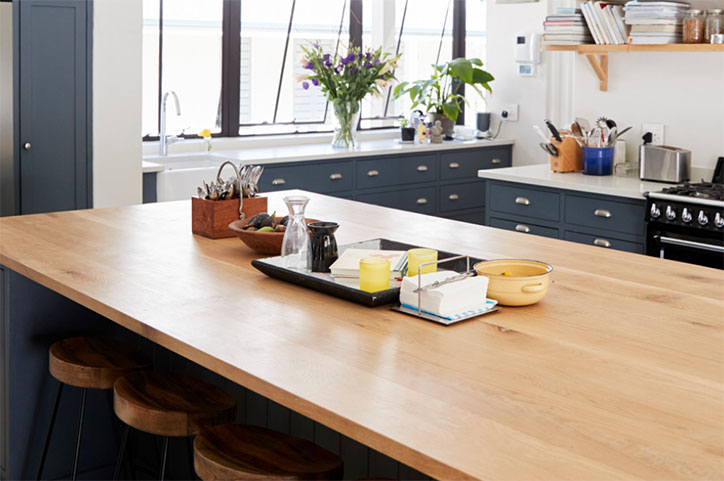 "A lot of it is just building habits around your organization"
If it feels hard to consistently return items to where they belong, create a set routine to keep your home organized.
"Inevitably human nature is that when we're busy, we think, 'here's a surface. I will cover it.' The more important piece is how frequently do you circle back to that and see what's necessary" says Kersh.
Stack an organizational habit on top of something you enjoy doing and let that be your reward. Don't allow yourself to settle in with your favorite book or take a relaxing bath until after you've put away the laundry or emptied the dishwasher.
Store things where you use them
Keeping items close to where you use them makes it easier to maintain organization. For example, a blanket that you use in the living room should not live in your bedroom. Instead, place a basket beside your couch for it to live in.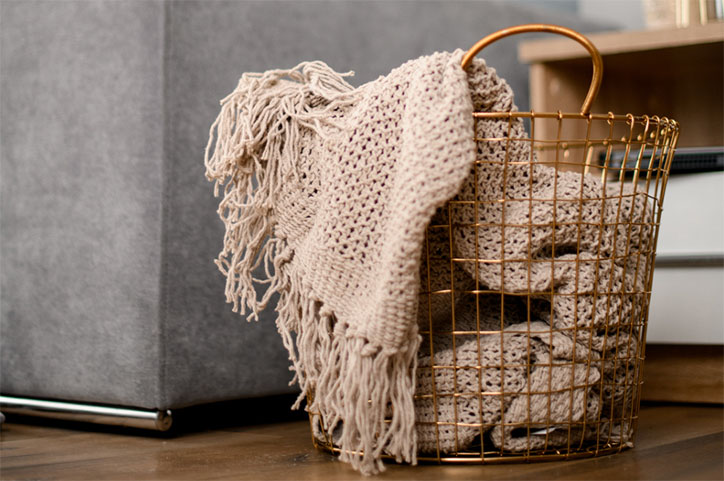 9. Store items based on accessibility
"The most expensive real estate in your home is the stuff that's about between your eyes and your knees," says Kersh.
Store items you use every day in places that are within your eyesight and easy to access. Save under the bed and higher shelves for seasonal items.
Hire a professional
If you feel like giving up every time you start the process of organizing your home, it can be helpful to outsource a professional organizer. Hiring a professional not only relieves stress, but it also gives you somebody to guide you step by step, be your accountability partner, keep you motivated and help you stay on task.
Interested in hiring Neat Freak to organize your home? Contact Kersh or visit the Neat Freak website to learn more.
---
Wendell Falls is located just 15 miles from downtown Raleigh, North Carolina, one of the fastest-growing metro areas in the U.S. Explore artfully crafted new homes and townhomes from the lower $300,000s – $900,000s+.