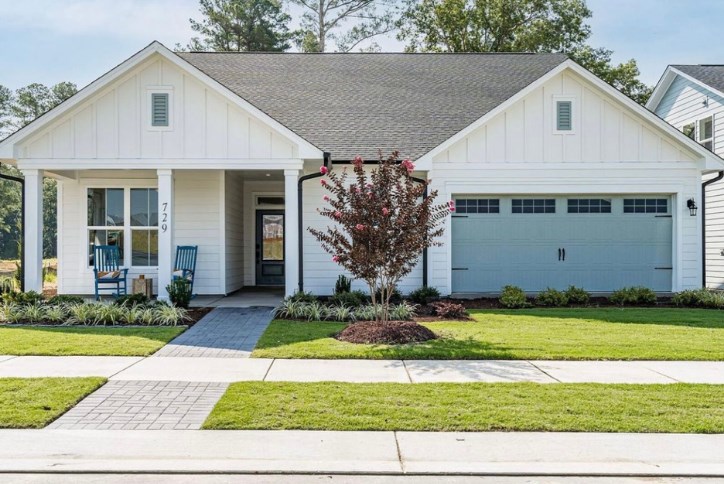 55+ Living in Wendell Falls
When dreaming of your next home, you may imagine a place that allows you to go on adventures while also acting as an oasis of its own. While searching for the home for the next phase of your life in, you'll want to consider how your needs and priorities will change. Read to learn what to look for when purchasing a home in your 50s or older and what Wendell Falls' 55+ community, Encore, has to offer.
Housing
When looking for a new home, you'll want to consider what you may need in years to come to avoid renovations or having to move again. There are a few features in a home that can make life in your senior years easier. Consider looking for a low maintenance home with minimal steps, accessible appliances and shelving and a guest bedroom for family to stay in, especially if you plan on welcoming anyone long-term.
If you're 55+ and looking to join an amazing community, Encore by David Weekley Homes, an integrated new-home lifestyle offering for 55+ adults in Wendell Falls, may be for you.
Encore offers many low-maintenance, luxurious, one and two-story plans from David Weekley's Classic Series and Tradition Series. Each of these floor plans feature two to four bedrooms, open floor plans and expanded outdoor living areas for entertaining, with the yardwork taken care of.
Fully decorated models of the Northwind, Wallridge and Moorefield floorplans are available for touring.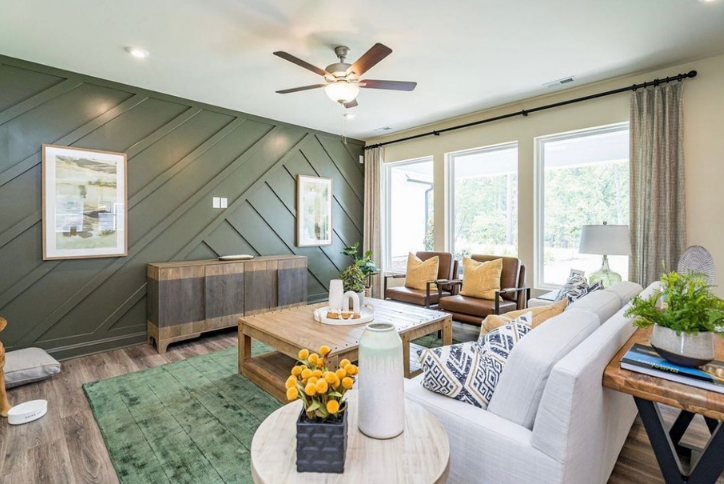 Lifestyle
Staying active, having a routine and getting out is important for keeping your mind and body healthy, especially when your daily schedule changes due to life changes such as a reduced work schedule or retirement. Planning your day with activities such as walks or participating in group exercises, cooking classes or painting workshops can help create a healthy lifestyle schedule.
At Encore, creating this kind of schedule is easier than ever. Encore residents have exclusive access to a lifestyle manager to help create a routine and schedule activities, such as game nights and clubs, and amenities to enjoy.
Amenities
At this point in life, you may be ready to dedicate some time to yourself by kicking back and relaxing at the pool or diving into a new hobby, such as sports or biking.
Encore residents can enjoy the privacy of a designated 55+ amenity center featuring a resort-style pool, gym, yoga room, kitchen area, meeting space and more. The Encore community also has a private stocked fishing lake, exclusive tennis and pickle ball courts, a state-of-the-art fitness center and a vibrant calendar of resident activities.
Encore residents also have access to the diverse array of amenities in Wendell Falls, such as the dog park, fit pod, Farmhouse Café, 10+ miles of trails, numerous parks and more, and the closest golf course just a five-minute drive away.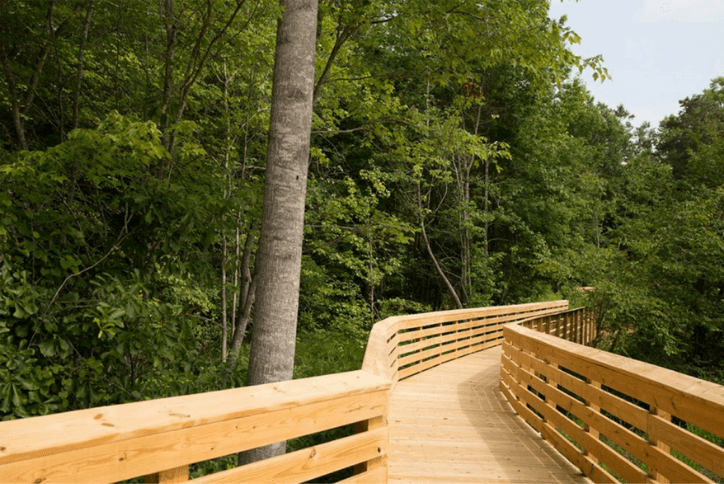 Location
Whether you are looking for your retirement home or simply a community that fits your next phase of life, you'll want it to be in the right location. The ideal home will have easy accessibility to necessities, such as groceries, healthcare and pharmacies, along with easy access to adventure.
Wendell Falls is welcoming AFC Urgent Care, Heartland Dental, Publix and more to Treelight Square, a retail, dining and convenience destination right in the community. Treelight Square also has many places to dine, such as Don Beto's Tacos and Tequila and Falls Local.
Wendell Falls is also adding The Collective, a retail, office and residential destination with a mix of regional stores, restaurants, medical facilities and more, to the community soon.
If you're someone who is looking for adventure and endless entertainment options, Wendell Falls is for you.
Wendell Falls is in central North Carolina, making a mountain or beach road trip only a few hours away. Planning to spend the next few years jet setting around the world? The RDU airport is only a 27-minute drive away. Downtown Raleigh, just 15 miles from Wendell Falls, also has much to enjoy, such as the North Carolina Museum of Natural Sciences, North Carolina Museum of Art, Videri Chocolate Factory, CAM Raleigh and more. Check out more to explore near Wendell Falls here.
Ready to check out Encore? Model homes are open daily, or you can click here to take a virtual tour or view the available homes here.
---
Wendell Falls is located just 15 miles from downtown Raleigh, North Carolina, one of the fastest-growing metro areas in the U.S. Explore artfully crafted new homes and townhomes from the mid $300,000s – $900,000s+.