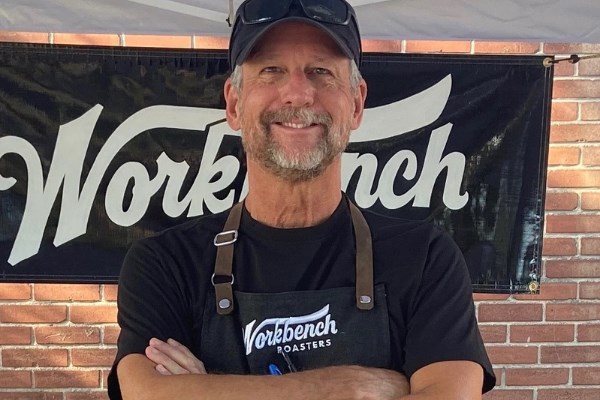 Resident Spotlight: Mike Carty of Workbench Roasters
In 2020, Wendell Falls resident Mike Carty was "in search of the ultimate coffee" and in need of a new hobby. Mike taught himself how to roast his own coffee beans and began driving around Wendell Falls in his golf cart, delivering coffee to friends' and neighbors' doorsteps. His home-roasted coffee became a neighborhood hit and Wendell Falls residents wanted more. Within his first post on the Wendell Falls' Resident Facebook page, the orders started flowing in, and so became Workbench Roasters. 
Read to learn what makes Workbench Roasters special and what Mike Carty loves about Wendell Falls!
How did Workbench Roasters start?
The pandemic created the perfect storm. People were working from home, they weren't going to Starbucks, or some other coffee place on the way to work, and they were on the hunt for good coffee to make at home. 
When we started taking orders, the neighborhood responded in a big way. A neighbor who works for the town of Wendell approached me and asked us to be a part of the farmer's market. That really helped get our name out into the town of Wendell, and we've been growing ever since then.
What makes Workbench Roasters special?
We roast small batches that are made to order, ensuring the freshest coffee. Workbench Roasters has a quality flavor unlike any other because we carefully select our beans from all over the world. 
We sample beans on a regular basis from different farms and countries, personally tasting the flavors. If a bean doesn't pass our taste test, Workbench Roasters will not sell it, even if we are missing out on a greater profit margin. I always err on the side of quality, taste and freshness, even if it doesn't seem like the best business decision financially. We want to deliver the freshest and best tasting coffee we can for our customers. 
Another factor that sets Workbench Roasters apart is that it is all hand-roasted right here in our home.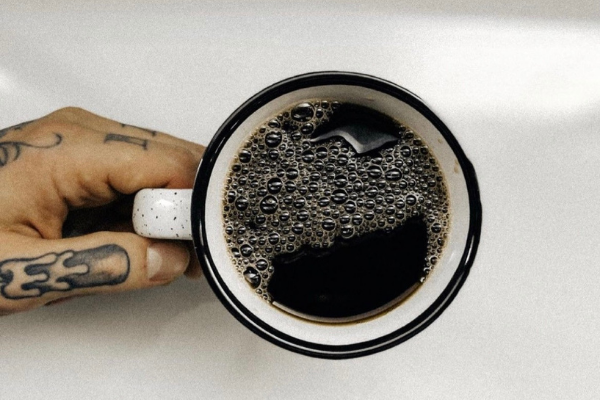 How is Workbench Roasters' coffee roasted?
As an engineer by trade, I should be doing everything by computer software, with every step extremely regimented and documented, but I don't. I find that the roast turns out better when I hand-adjust for each specific bean and roast level, along with the ever-changing conditions such as time, temperature, humidity and more. 
That's what I like about roasting, it's a craft. I have a basic recipe for each roast as a guideline, but every day something changes a little bit. By controlling the roaster, I can actively smell and watch the beans to get a consistent roast and create the best flavor.
What kind of coffee does Workbench Roasters offer?
Workbench Roasters has a light roast, several medium roasts, and a dark roast, with different beans from around the world. A quality decaf coffee was also one of our priorities. I searched for months, and sample roasted many different decaf coffee beans from all over until I found one that had some real flavor to it. It's a full-bodied cup of coffee, unlike a lot of decaf coffees that tend to be flat. 
Workbench Roasters' six-core beans that are always available are:
There is always an opportunity to try something new and different at Workbench Roasters. Along with its traditional flavors, Workbench Roasters also offers a featured roast, a limited quantity of a bean that is brought in for one to two months. 
Customers can shop online and select between free 48-hour local delivery or shipping. Workbench Roasters also attends many local markets, and the schedule is posted on Instagram, @workbenchroasters and Facebook, Workbench Roasters. There are also some exciting wholesale opportunities coming up in the surrounding communities soon.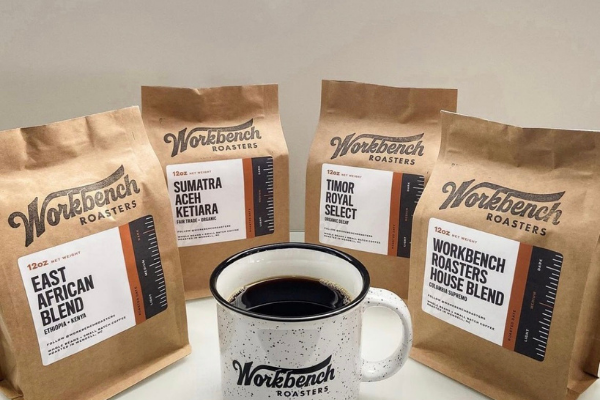 What do you love about Wendell Falls?
We love the value the community offers. We were able to purchase a brand-new home, which we had never been able to do before, and find exactly what we wanted within our budget, not to mention the endless amenities we didn't know we wanted but absolutely love. 
Something that is a delight about Wendell Falls is the strong sense of community. When we moved in, we started meeting a lot of people from all different places that are always willing to help and get to know you. It's a great way to meet people and have a true sense of community around you. The residents at Wendell Falls are very friendly and welcoming, a kind of community that's hard to find.
---
Wendell Falls is located just 15 miles from downtown Raleigh, North Carolina, one of the fastest-growing metro areas in the U.S. Explore artfully crafted new homes and townhomes from the upper $200,000s – $900,000s+.