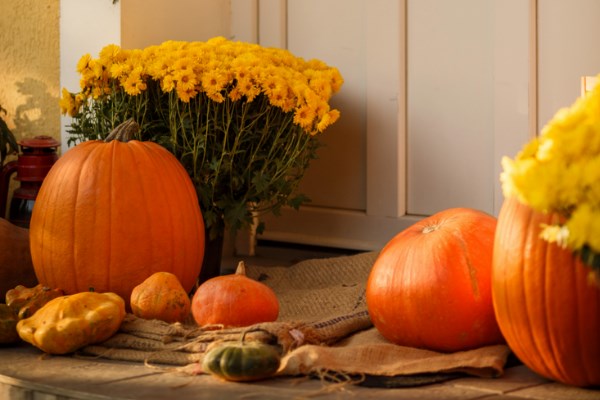 Thanksgiving in Wendell Falls
The leaves are falling which means Thanksgiving is calling! There are several festive activities to enjoy this Thanksgiving in Wendell Falls and the surrounding areas.
What's going on in Wendell Falls?
Porch Decorating Contest: Now - November 28th
Send in a picture of your fall-inspired front porch decor to erin.overton@fsresidential.com by November 28th to enter the Wendell Falls Autumn Porch Decorating Contest! The Wendell Falls Community Association team will select two winners who will receive a prize and have their entries featured in next month's newsletter!
Food Trucks
Come feast on a cornucopia of goodies from this month's food trucks! There will be a variety of options at The Grove throughout November including:
Veteran's Giftbag Giveaway: November 11th, 5 - 6 p.m., Lakeside Pavilion
As a thank you to all the veterans who live in our neighborhood and to honor those who have bravely served our country, there will be gift bags for the first 48 veterans at the Lakeside Pavilion on November 11th. Wendell Falls is honored to have many veterans living in our community, and we appreciate their service to our country. 
Flannel Festival November 20th, 3 - 7 p.m., The Grove
Grab your favorite flannel and join us at The Grove for a day of fall festivities! Come out and enjoy music, arts and crafts, giant yard games, food trucks and more! 
Virtual Potluck Friendsgiving 
It's turkey time! Share your favorite Thanksgiving dishes with your neighbors! Send your gobble-worthy recipes to erin.overton@fsresidential.com, as well as any photos of the dish or accompanying stories. Submit your recipe by November 23rd to appear in a booklet for residents to try for themselves!
Coat Drive: Now - November 26th, Farmhouse
During the month of November, the Wendell Falls Community Association is holding a coat drive! Wendell Falls is partnering with Raleigh Rescue Mission to spread warmth to the homeless. All month long, residents can donate new or gently used coats to the donation box located in the Farmhouse. All coats will be donated on November 26th.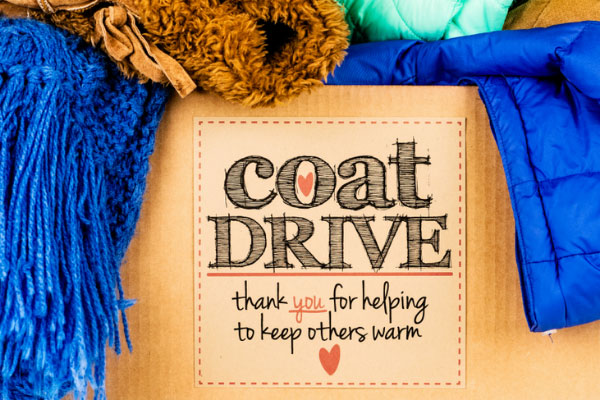 Trotting around the Triangle
Free Wine Tasting and Food Truck Every Thursday in November, 5:30 - 8 p.m., Zin Yoga and Wine 1411 Aversboro Road Suite 309, Garner
Grab a friend and a glass to enjoy free wine tastings at Zin Yoga and Wine every Thursday in November. There will also be a variety of local food trucks from around the Triangle area so you can gobble 'til you wobble! 
Trophy Trot 10k November 25, 8 a.m.-12 p.m., Dix Park Conservancy 
Get ready for Raleigh's newest Thanksgiving tradition. Signature skyline views of downtown with a medal, beer and afterparty at Trophy Brewing on Maywood Avenue. Proceeds go to benefit Healing Transitions, so come kick off your holiday in style and help us support this amazing organization! Click here to register. 
The JUST THINK FIRST 5K Road Race: November 25th, 8 a.m., Wakefield High
Held each year in the fall, the JUST THINK FIRST race is the major fundraiser for the program. This year the road race is funding a new video currently being produced on the topic of teens and teenage drug use. Besides funding for the video projects, proceeds from the 5K race also pay for speakers and various activities planned during the school year. In addition, scholarships are awarded to graduating seniors in the spring. 
The Raleigh Turkey Trot November 25th, near the corner of Campus Shore Drive and Main Campus Drive, Raleigh
Work up an appetite for Thanksgiving Dinner and help fight Multiple Sclerosis at the Raleigh Turkey Trot! The event includes a 5K Race/Run plus a 100-yard Kids' Dash. The 5k is $42 per participant and the kids' dash is $6. Registration is limited and closes on November 24th. 
---
Wendell Falls is located just 15 miles from downtown Raleigh, North Carolina, one of the fastest-growing metro areas in the U.S. Explore artfully crafted new homes and townhomes from the low $300,000s – $900,000s+.