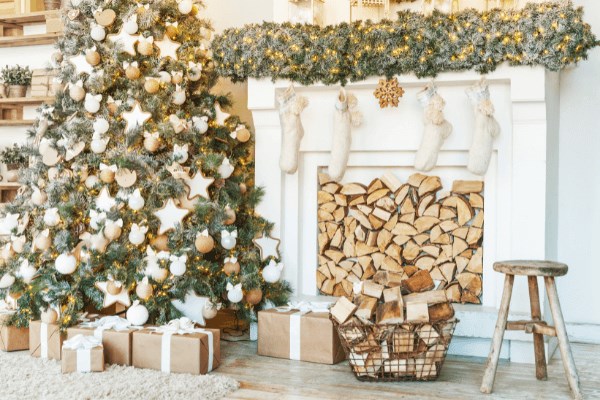 5 Easy Ways to Get Your Home Ready to Host During the Holidays
It's the most wonderful time of the year, and if you're home for the holidays, it's time to prepare! Here are five easy ways to get your home ready to host during the holidays.
Declutter and clean
Decluttering can be an intimidating task, but taking it step by step makes it easier. Start by throwing away or recycling items, such as used shipping materials, old magazines, junk mail, old beauty products, broken items and filled notebooks or planners. Next, go through items that can be donated or sold. These items can include home décor you are tired of, clothing items you don't wear and books you've already read.
Once you've cleared your home of clutter, cleaning will be easier. Don't forget to:
Vacuum and mop
Dust light fixtures, décor and bookshelves
Dust lamps and replace burnt-out lightbulbs
Give the bathroom and kitchen a deep clean
Clean the guest bedroom and bathroom
Prepare for guests
After cleaning the common areas and making your home presentable, get your home ready to host by stocking up on the essentials. If you are hosting overnight guests this holiday season, make sure they feel as comfortable as possible by providing:
Clean towels
Soap, toilet paper, tooth paste and other hygiene essentials
Clean sheets and extra blankets
Water, snacks and the beverage of their choice
Another way to prepare for guests before their arrival is to meal plan and prep any meals you can.
Add holiday cheer
Decorating your home is one of the most exciting parts of the holiday season. Here are a few ideas to take your typical decorations to the next level and make your home feel extra festive:
Create a holiday table setting
Incorporate your artwork or switch out the current wall art for holiday pieces
Add wreaths to your windows
Replace a few of your everyday accessories for holiday décor
Bring in fresh cut evergreen boughs and pinecones to add to your arrangements, table setting and mantle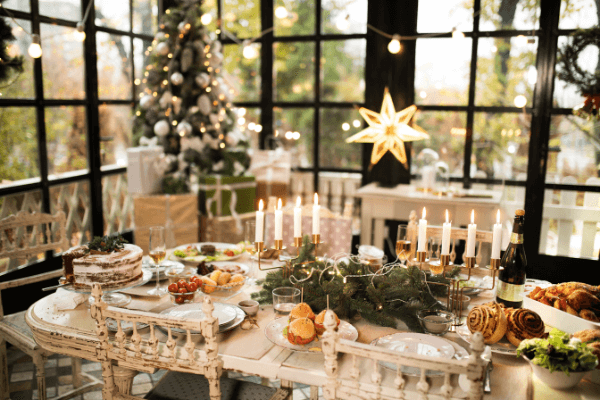 Use seasonal scents
To create a cozy atmosphere in your home, light seasonal candles or create stovetop potpourri. Simply add water, cranberries, orange slices, cinnamon sticks and vanilla to a pot and bring to a boil, then reduce to a simmer to fill your home with the smell of the holidays!
Play holiday music
Having holiday music floating down the halls of your home is a quick and easy way to get your guests in the spirit!
Wanting to go above and beyond this holiday season? Try this:
Provide festive pajamas for your guests
Create a coffee and hot chocolate station complete with candy canes and hot cocoa bombs
Have holiday cookies ready for your guests upon their arrival
---
Wendell Falls is located just 15 miles from downtown Raleigh, North Carolina, one of the fastest-growing metro areas in the U.S. Explore artfully crafted new homes and townhomes from the low $300,000s – $900,000s+.