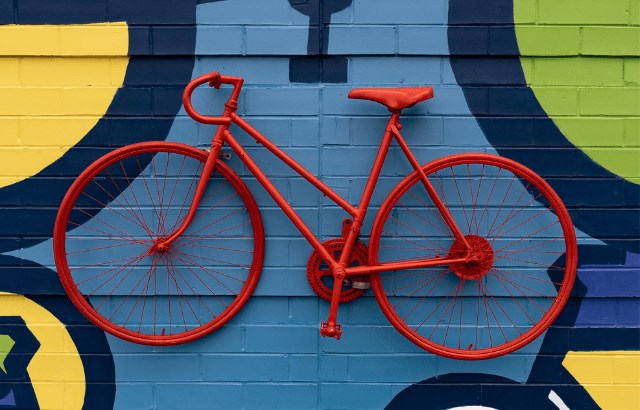 Instagram-Worthy Spots in Wendell Falls
In a world of social media, everyone loves a good photo op, am I right?! Wendell Falls has no shortage of beautiful backdrops for you and friends to spruce up your Instagram account. Today, we're taking you around the neighborhood to show you our favorite spots for that perfect picture:
Rocky Falls Park
One of the first amenities at Wendell Falls, Rocky Falls Park is a peaceful retreat tucked away in the community. The grey stones against vivid green trees are romantic and adventurous—ideal for couple photos or family portraits.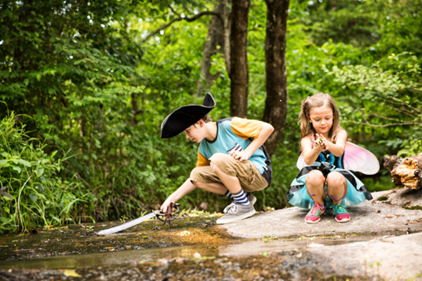 Bike Mural at Cruizers
Local artist Autumn Copeland created a unique mural right at the entrance to Wendell Falls—a bold geometric pattern of bike graphics painted on the side of Cruizers, with actual bikes affixed to the wall for a 3D effect. If you are looking for a bright, colorful backdrop to brighten up your feed—this is the perfect spot!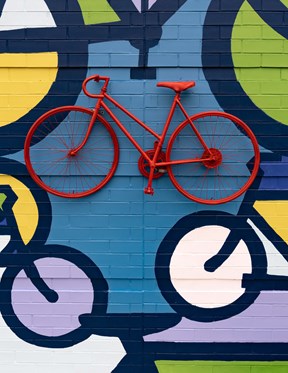 The Farmhouse at Wendell Falls
Of course we have to put the Farmhouse on here – this building is made from rock recycled on-site and is like nothing you have ever seen before. So beautiful, in fact, that we regularly have prom groups and wedding snapshots taken here – either in front of the stone background or a lake pavilion sunset. Make sure to tag us (@wendellfallsnc) so we can see how you love #LifeAtWendellFalls!