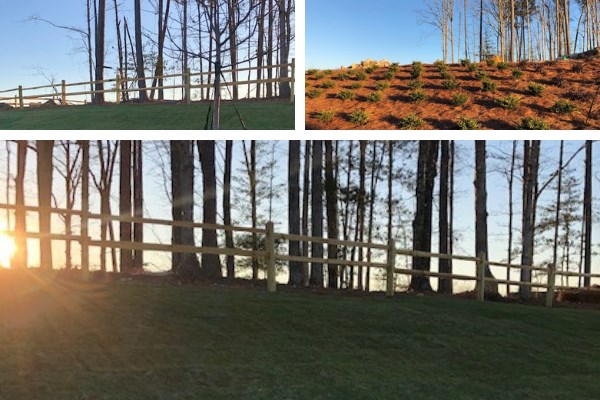 Sneak Peek: Sunset Park Coming Soon!
Our newest amenity, Sunset Park, is well underway! Sunset Park is located across Wendell Falls Parkway, at the corner of Taylor Road and Big Barn Drive. It will feature an outdoor work station, which includes a beautiful covered area with six outlets and furniture. The park is uniquely situated and elevated so that you get a stunning, unobstructed view of our sunsets.
Landscaping just went in, and the covered structure is getting it's final touches over the next few weeks. Stay tuned for details on when it will be completed for you and your family to enjoy. 
To explore more of our parks and trails, click here.