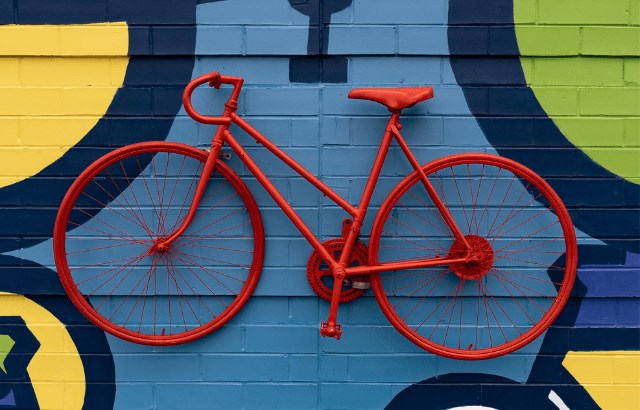 Meet the Muralist
Local artist, Autumn Cobeland, uses her talents to celebrate Raleigh's greenways. She creates vivid renderings of scenes along the Capital Area Greenway System as a way to both honor and give back to her hometown. She has donated over $12,000 from her art sales to the City of Raleigh Parks and Recreation Greenway System and Triangle Greenways Council. Cobeland, who greatly values enjoying being outside and celebrating nature, loves sharing her knowledge and enthusiasm for the greenway system with others. Her greenway series is her signature work, but Cobeland has also created several murals, including one in Wendell Falls!
"Her latest project is another mural in the Wendell Falls development 15 miles east of Raleigh, a bold tessellation of bike icons painted on the side of a shopping center building, with actual bikes affixed to the wall."
You can read the full article, Ode to the Outdoors: Meet the Greenway Artist by Jessie Ammons Rumbley, here.