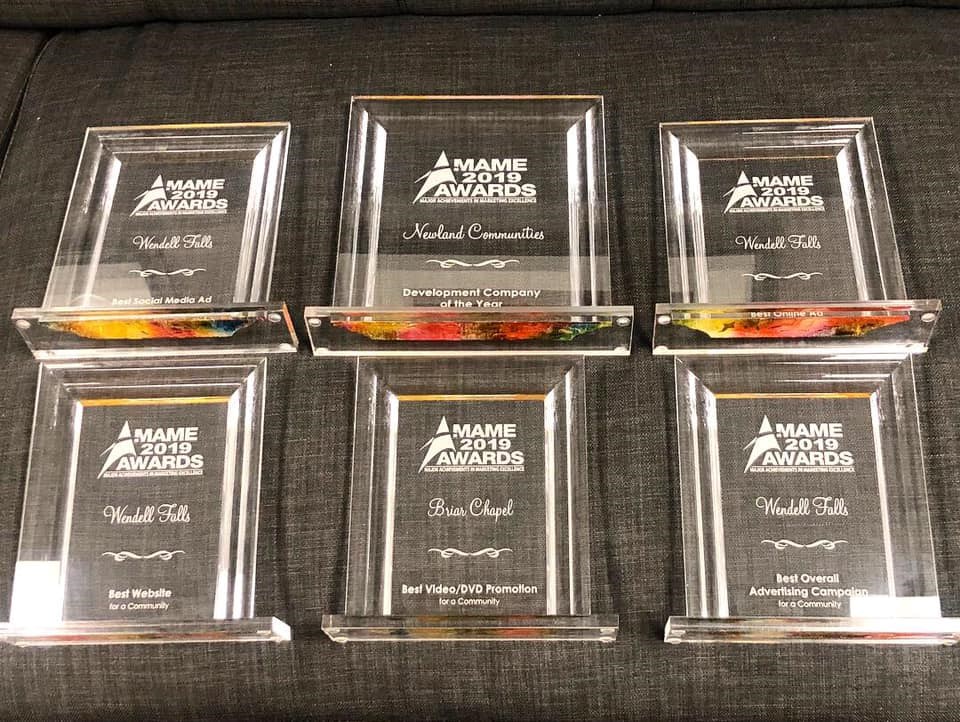 Wendell Falls Wins at 2019 MAME Awards!
Wendell Falls was honored to receive recognition from the Home Builders Association of Raleigh - Wake County at 2019 Major Achievements in Marketing and Excellence (MAME) Awards. The MAME Awards is an annual event where the Triangle Sales and Marketing Council recognizes member's professional achievements in sales and marketing excellence. This year, Wendell Falls was awarded the following:
Best Website for a Community
Best Online Ad
Best Social Media Ad by a Community
Best Overall Advertising Campaign for a Community
A huge congratulations to our builder teams who also took home awards last night. We also congratulate our sister community, Briar Chapel, who received the 2019 MAME Award for "Best Video/DVD Promotion for a Community," and our developer, Newland, who was named "Development Company of the Year"!