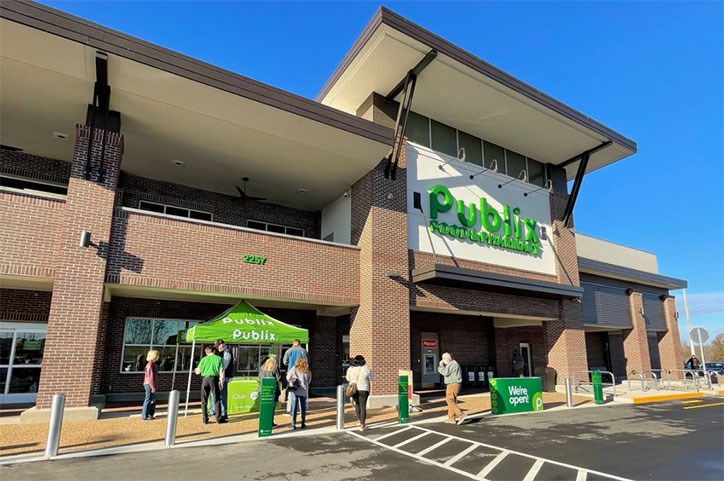 The Publix at Wendell Falls is now open!
The new two-story Publix at Wendell Falls had its grand opening Wednesday, December 1.
The Publix is located at 2257 Wendell Falls Parkway and is the first Publix store in eastern Wake County. Located in Wendell Falls, Publix is a short distance from Brea apartments, our brand-new luxury apartment community, and our urban townhomes that will be available in April.
The store is more than 48,000 square feet with 15 stocked aisles, a deli with meats, cheese, wraps, subs, salads, sushi and a hot bar, a pharmacy with a drive-thru, a grab and go refreshment bar, a floral station and a second floor with indoor and outdoor seating equipped with a microwave for customers to enjoy.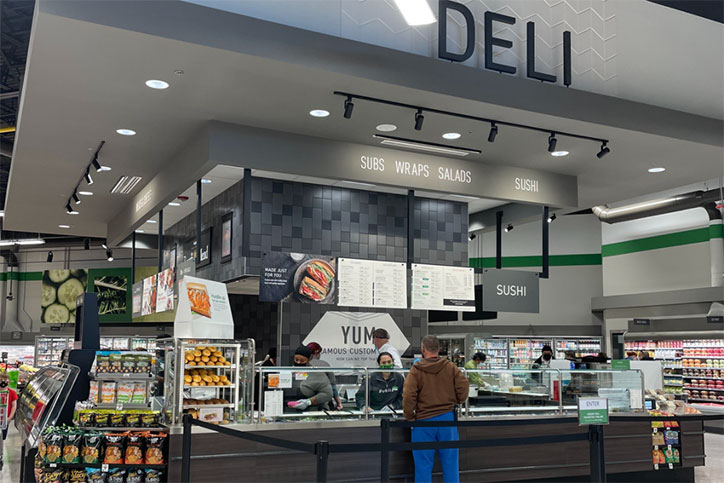 At the grand opening, Publix gave away reusable bags when customers signed up for its free loyalty program, Club Publix. Club Publix has been a part of the store since the first Publix opened in 1940. Members enjoy digital coupons that can be redeemed by phone number at checkout, free birthday specials and exclusive perks. Downloading the Publix mobile app gives customers access to catering orders with bakery goods, fresh goods and more, curbside pick-up and prescription fills.
For the grand opening, Publix offered additional deals on top of its daily specials, including more than 70 buy one, get one deals and additional discounts on items already marked down throughout the store. Wendell Falls residents can find the first Publix mailer with weekly specials in their mailbox or at the front of the store along with grocery lists, food and wine pairing charts and pamphlets with information on the products Publix carries.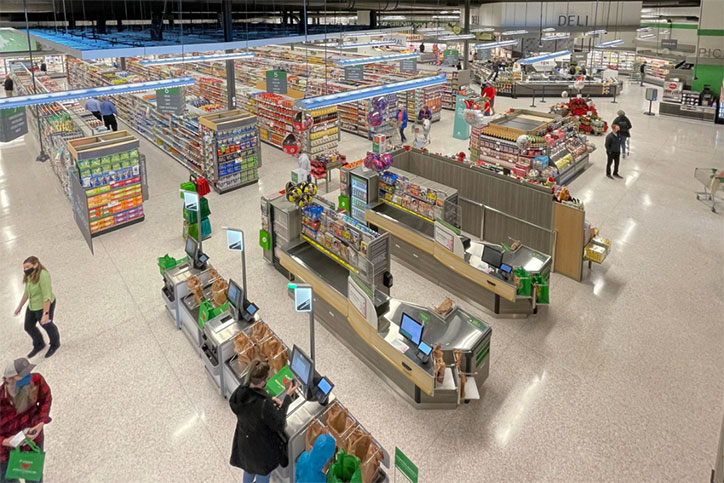 Along with the typical store deals, Publix also accepts competitor coupons, and the pharmacy accepts competitor prescription coupons.
We are excited to welcome Publix to the community and to see the commercial area coming together. Our commercial space will continue to expand with construction of a WakeMed medical facility starting next year.
Click here to sign up for Club Publix and head to the store to experience the new Publix for yourself!
---
Wendell Falls is located just 15 miles from downtown Raleigh, North Carolina, one of the fastest-growing metro areas in the U.S. Explore artfully crafted new homes and townhomes from the lower $300,000s – $900,000s+.