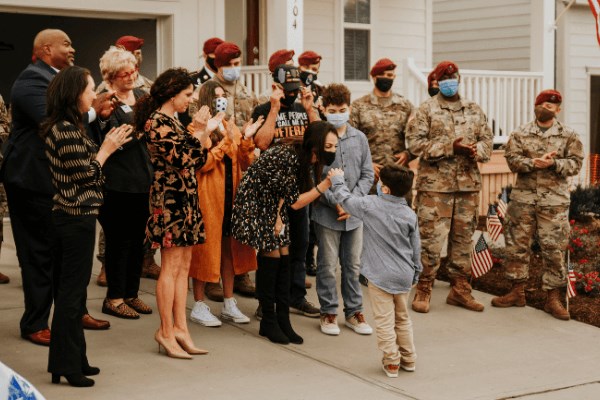 Team Unveils Home for Family of Fallen Hero
On Veterans Day 2020, Wendell Falls joined with its partners to honor a legacy – the legacy of SFC Elis A. Barreto who committed his life to his country and who made the ultimate sacrifice for his nation.
Wendell Falls, along with Garman Homes, the HBA of Raleigh-Wake County, the U.S. Veterans Corps and Operation: Coming Home, hosted a patriotic key ceremony to unveil a "Hero Home" to the family of SFC Barreto, who died in combat in September 2019.
The first in Wendell, this Hero Home was given to Legna, SFC Barreto's wife, and her children as a gift to honor his service. Fresh Paint by Garman, one of Wendell Falls' award-winning builders, constructed the house on a homesite donated by Newland.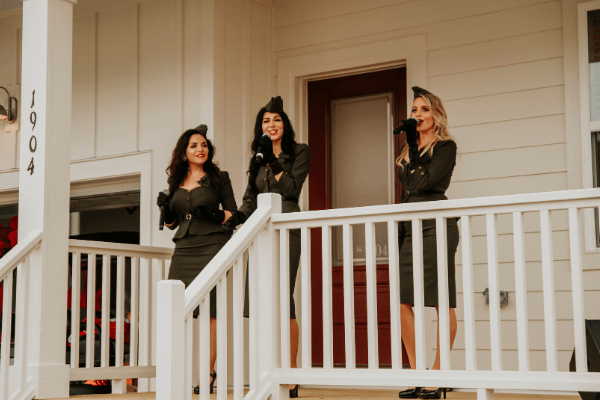 Called a Hero Home Finale, the key ceremony celebrated the life and accomplishments of SFC Barreto. The event featured patriotic songs from the Bombshells along with heart-felt comments from government officials, Garman, Newland, the HBA … and finally Legna herself. Partners unveiled exciting gifts for Legna and her family, such as technology from Lenovo, a golf cart from Garman (for the Wendell Falls culture!), a refurbished car and even a special military-themed room for Legna's two boys.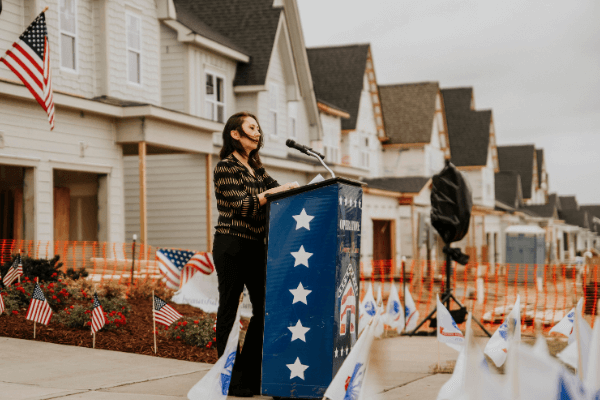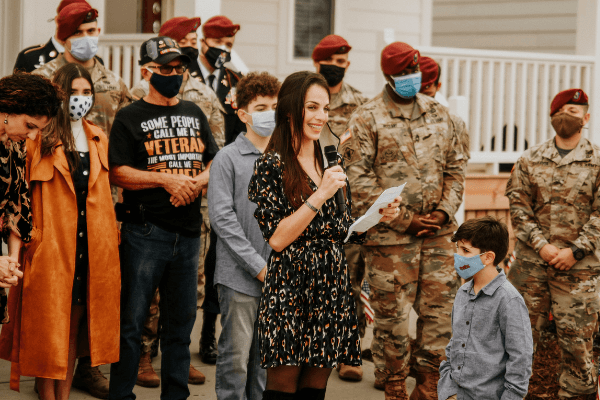 We're humbled and excited to be a part of this occasion to honor the memory of an incredible hero.
Welcome to the community, Legna!
Wendell Falls is located just 15 miles from downtown Raleigh, North Carolina, one of the fastest-growing metro areas in the U.S. Explore artfully crafted new homes and townhomes from the $220,000s – $600,000s+.