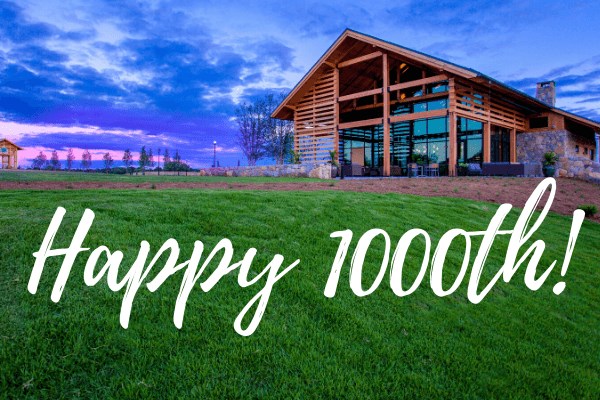 Wendell Falls Celebrates 1000th Home Sale
Pop the bubbly and celebrate with us! We're excited to announce that Wendell Falls just marked its 1000th home sale since opening in 2015. This means that 1,000 people and families have put down roots and begun forging life-long memories in our community. That's five years of exploring our trails, playing in our parks, splashing in our pool, savoring our café fare, jogging in run clubs and dancing at Farmhouse Jams outdoor concerts.
In just a few short years, we have marked several other major milestones. We opened The Grove (among other parks), welcomed businesses such Farmhouse Café, KinderCare at Wendell Falls and Cruizers, broke ground on the Wendell Falls Public Safety Building and Cardinal Charter Academy, and secured on-site locations for WakeMed and Publix. We've been privileged to be earn titles such as Best New Home Community by The News & Observer, Best Sustainable Project by the North Carolina Home Builders Association and Developer of the Year by Green Builder Magazine.
And this is still just the beginning! With fresh residential offerings and commercial developments underway, the opportunities will only get better for residents at Wendell Falls. We're excited to continue expanding this creatively, stylishly, openly different community that you will love to call home.