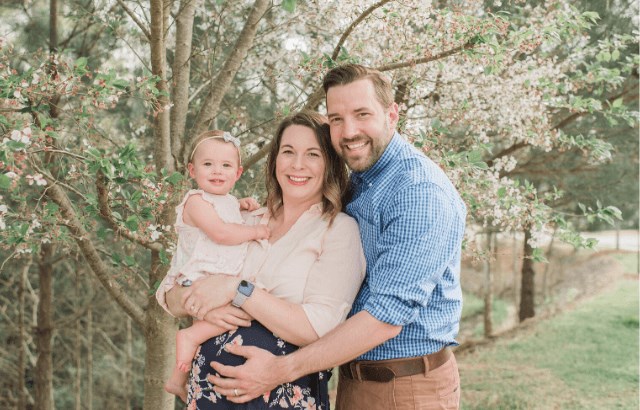 Meet the Stormers
MEET AIMEE & ANDREW
Andrew was born and raised in Raleigh, NC and Aimee grew up in Alabama. They met on their church's softball team and started dating shortly thereafter. Andrew is an attorney for a credit union in downtown Raleigh and Aimee is a Registered Nurse in North Raleigh.
WHY THEY LOVE WENDELL FALLS
"We love Wendell Falls because of our neighbors and the community atmosphere, all the outdoor activities, and those amazing Wendell Falls sunsets that we enjoy from our front porch!"