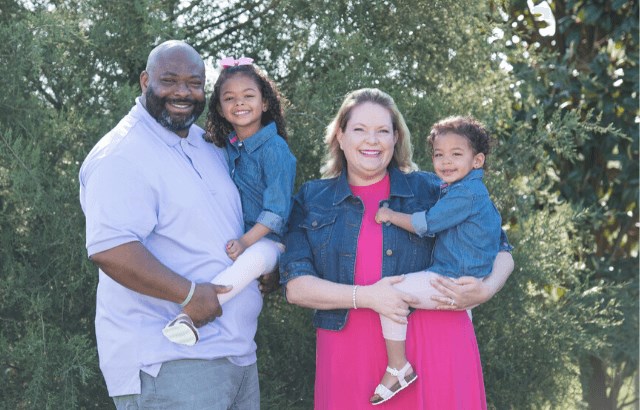 Meet the McSwains
Charles is from Asheboro, NC and Carol is from Albemarle, NC. They met while attending college in Greensboro, NC in 2001 and moved back to NC in May 2017, after living in Atlanta, GA for fifteen years. They wanted to move back home to be closer to their families as they started a family of their own. Carol commutes to North Hills as the Director of HR for a law firm. Charles handles asset protection and insurance as a Supervising Agent with Liberty National out of Cary.
WHY THEY LOVE WENDELL FALLS
"We fell in love with Wendell Falls after our first visit. When we toured the community and saw all the amenities and the family-friendly environment, it simply felt like home. There was such a sense of community, and everyone we met during our first visit confirmed for us that Wendell Falls was the perfect fit for our growing family. It felt as though we already knew everyone. We have two girls, ages four and two, that keep us busy. They enjoy the community just as much as we do and greet everyone that walks down our street. We are proud to call Wendell Falls 'home'!"