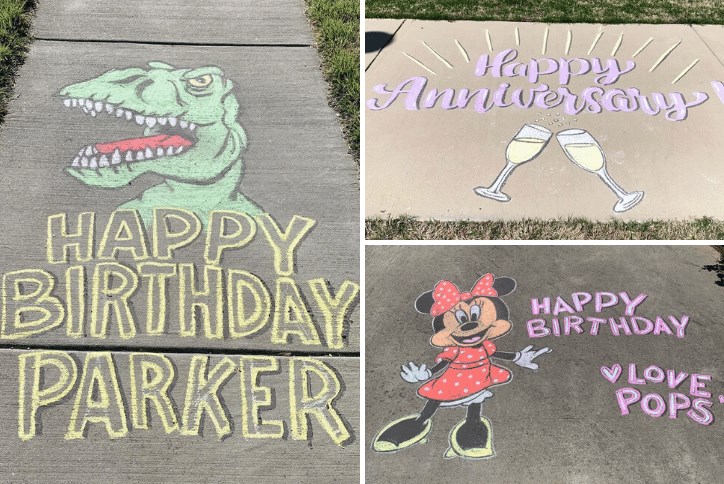 Hand-lettered Cheer at Wendell Falls
Austin Bagwell (Owner of AB Chalk + Designs and Wendell Falls resident), creates hand-lettered artwork for weddings and events throughout the Triangle. Most of his work is large, installation pieces at venues such as The Stockroom at 230, The Cookery, and The Rickhouse.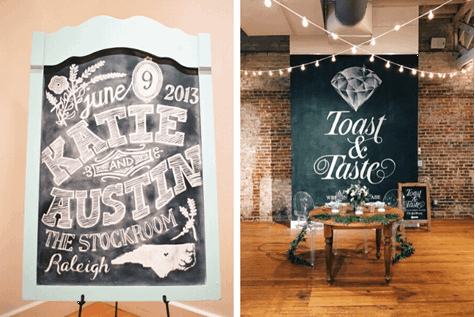 During North Carolina's 'Stay at Home' order, Austin has been channeling his creative energy into incredible sidewalk chalk art displays, spreading so much cheer throughout the community -- like this this colorful hopscotch stop on the way to The Farmhouse!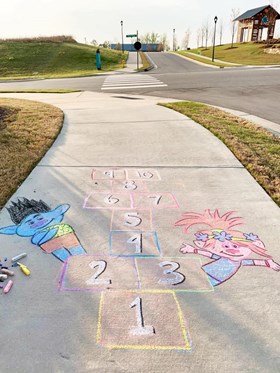 Austin even drew personalized, celebratory messages for fellow neighbors, right outside their homes.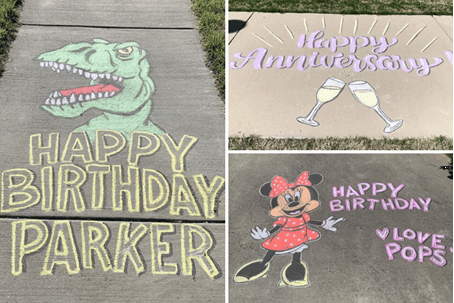 With current restrictions on travel, one Wendell Falls couple was sadly forced to cancel their vacation to Cancun, Mexico.  To brighten their spirits, a chalk art postcard greeted them, just steps from their front door!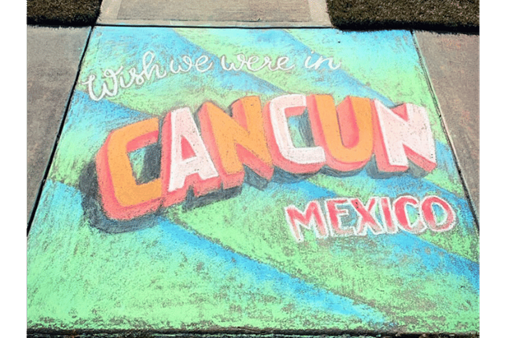 Austin's impressive talent, the driving force behind his successful business, has been generously redirected to bring smiles and cheer to our community during a difficult time.  Thank you Austin – for your heart for others, and for sharing your artistic talent with all of us!