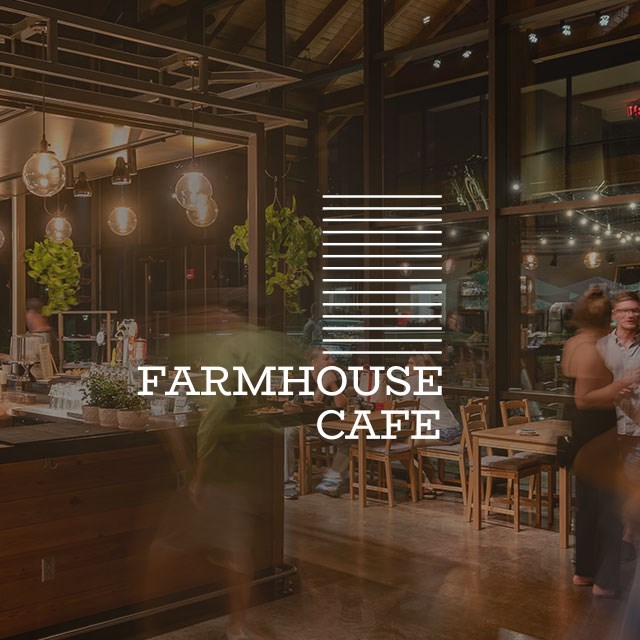 Farmhouse Cafe Shifts to Meet Community Needs
Farmhouse Café, located inside The Farmhouse at Wendell Falls, has been a main attraction since its opening in September 2019.  The flavorful dishes, delicious coffee and deserts, and weekly events are what have turned The Farmhouse into the 'heartbeat of the community'. 
As COVID-19 became a growing concern in North Carolina and across the globe, Owner & Chef Patrick Cowden responded swiftly with changes to keep patrons safe.  The to-go window, popular during pool season, was the perfect way to serve the community in the safest way. As the weeks went on, Chef Patrick added grocery box pick up to fulfill needs of residents and surrounding eastern Wake communities.  These grocery boxes are filled with items from local producers, including: Blue Sky Farms of Wendell, Harris Robinette Beef of Pinetops, and Raleigh Coffee Co. of Raleigh.  What a way to support local, small business and serve our residents and community!
Chef Patrick and his family didn't stop there!  Delicious and affordable themed menus have made their debut at Farmhouse Café.  Residents look forward to "Pizza Night" and "Fiesta Friday" each week.  You can get pizza at many places, but you won't be able to top the specialty pizzas by Chef Patrick.  The 'Mean Green' pizza is our favorite!!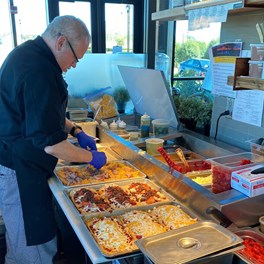 Chef Patrick has also become a local news celebrity!  Last week, WRAL morning news showed the expert himself explaining how to use his simple Strawberry Tarragon Relish recipe (made with fresh, local strawberries from Pope's Strawberry Farm) to liven up at-home cooking.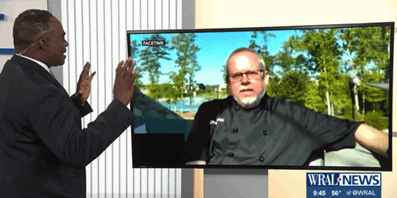 Be sure to follow Farmhouse Cafe's Facebook page for menu updates and specials.