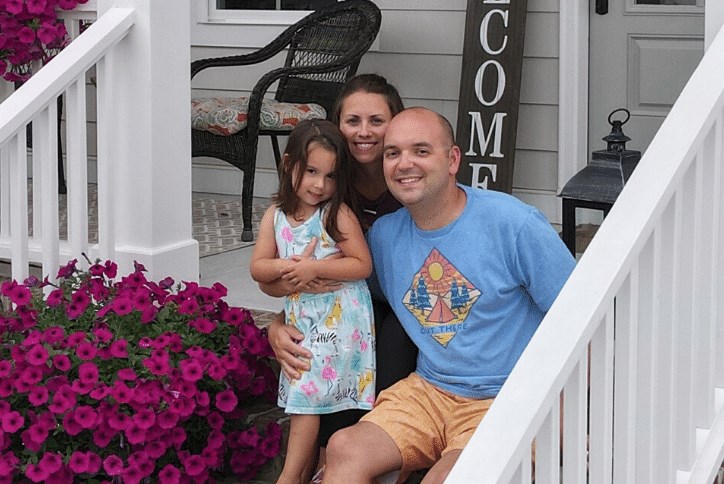 Meet the Modetz Family
Hailing from the mighty state of Michigan, Greg and Lauren met during college through a mutual friend twelve years ago. Fast forward to 2020, and the couple is celebrating its 8th wedding anniversary this June! They love the aspect of a self-sustaining community with amenities, schools and commercial/retail all just a hop, skip and a jump from their front door. In addition, Greg and Lauren are impressed by the community atmosphere at Wendell Falls, with friendly neighbors forming a supportive, welcoming network. Lauren works for Truist Bank in Raleigh as a project test manager while Greg works for the City of Raleigh. The two are proud parents to Olivia, their four-year-old daughter. 
Why They Love Wendell Falls
"What isn't there to love about Wendell Falls!? We love that it is a self-sustaining community. We can come home and have dinner with friends or family at the Farmhouse while the kids are running around in the grass. Everyone in this neighborhood is so welcoming, and we have met so many wonderful people since we moved in in November."
Want to see why other families decided to call Wendell Falls home? Visit our Resident Stories page!