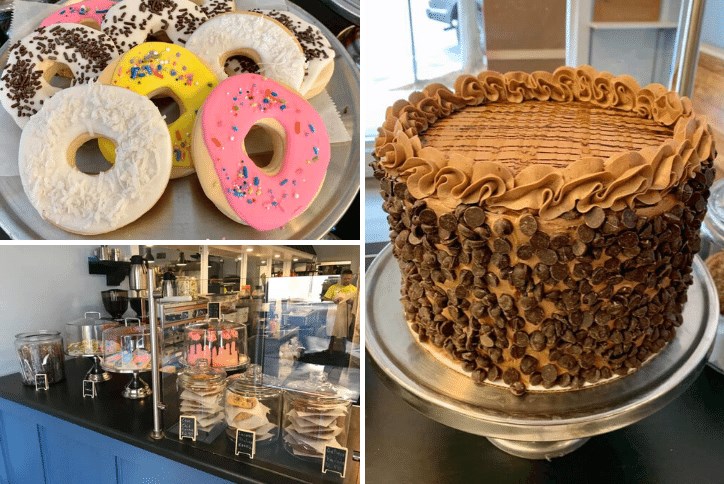 Discovering Downtown: Carter's Baking Company
If happiness had a flavor, it might be the gooey cinnamon bun from Carter's. Or the rich chocolatey brownie. Or that creamy red velvet cupcake.
You know what? Maybe you should just order the whole menu for full-on bliss.
Nestled on Main Street, Carter's Bakery is one of Wendell's newest – and sweetest – additions to our town's culinary scene. One glance across the gleaming display case reveals treats for days, from Danishes, cookies and brownies to custom cakes and freshly made bread. The icing on top? Carter's is a family establishment – as in the whole family dons aprons to whip up the goodies.
"My husband, Bill, and I started this crazy dream over two years ago," said Katie Carter, owner. "We wanted to open a family business that we could run and have our children work with us."
Michaela, Bill and Katie's 23-year old, is the superstar pastry chef behind the cravable recipes. She's joined by Aaron, the 21-year-old firefighter and 19-year-old Rachel, who can each be spotted inside the bakery alongside their parents. The team opened Carter's Baking Company in March of 2020, and even amidst the pandemic, they've already formed a loyal fanbase.
"We have been open for two months, and we are humbled by all the support throughout the community," said Katie. "We have put our blood, sweat and tears into getting our little bakery open, and we couldn't be happier!"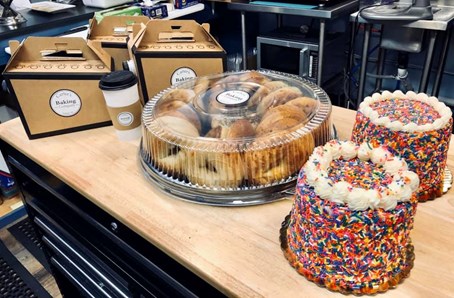 Need a showstopper birthday cake? Want a Cuban baguette for dinner? Craving a morning bagel or an iced latte to pair with an afternoon chocolate chip cookie? This adorable nook is calling your name.
Check out Carter's full mouth-watering menu on its Facebook page, and swing by to try these tasty, timeless treats!