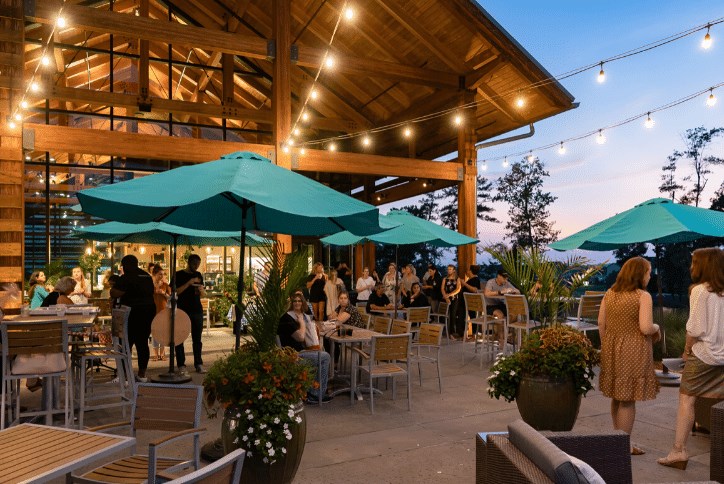 Farmhouse Café Reopens Patio Full-Time
It's been our go-to hotspot -- our favorite hub for date nights, family nights, trivia nights and live music.
Finally, starting Monday, June 15, 2020, our beloved Farmhouse Café, located in The Farmhouse, is reopening its expansive patio for outdoor dining seven full days a week! (Of course, you can still swing by for your trusty takeout orders.)
Chef Patrick Cowden, executive chef of Farmhouse Café (and a Wendell Falls resident), is pairing his reopening with a refreshed menu.
Some Newcomers
S'more Smørrebrød!   Remember those delectable open-faced, Danish sandwiches? Chef Patrick is doubling the number of smørrebrød on the menu, with features including Smoked Ham and fresh Asparagus.
Beefed-Up Breakfast Menu with tempters like the Smokehouse Breakfast Sandwich and "The Mountaineer" (think country ham, fried egg, pimento cheese and grilled onions on a toasted English muffin).
New salads and sumptuous sandwiches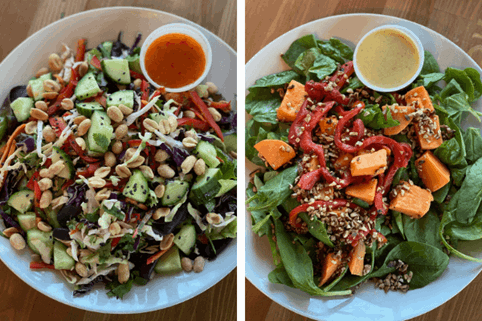 Some Oldies (But Goodies)
Chef Patrick is keeping his Thursday night Pizza night and Saturday night date night menus. Check Farmhouse Café's Facebook page Thursday and Saturday mornings for each week's menu!
Then Pop by with the pup and soak up sunshine on Farmhouse Café's patio – one of the largest outdoor dining spaces in the area. And of course, the café team will be following strict CDC health and safety protocol as well as social distancing practices. Can't wait to see you!
Hours Starting June 15, 2020 (Patio and Takeout)
Monday – Saturday: 8 a.m. – 8 p.m.
Sunday: 10 a.m. – 3 p.m.