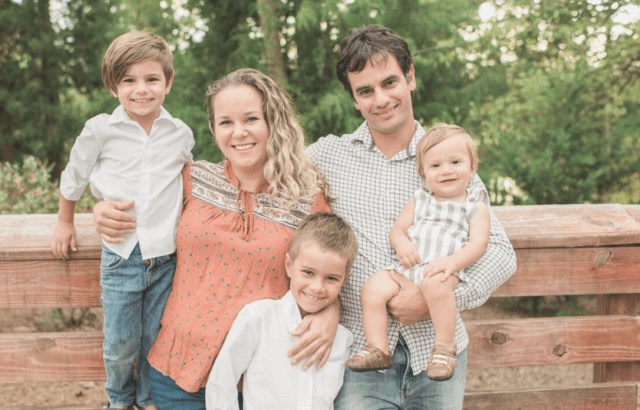 Meet the Zenaide Family!
Felipe is originally from Brazil, and Anna is originally from Poland. They met in New Jersey, where they were married 10 years ago. They have three boys, Dylan, 1 year old, Declan, age 4, and Dimitri, age 6, (and a new bull-mastiff puppy!) They moved to NC a year ago in search of a change, warmer weather, and better quality of life. Coming from the suburbs of NYC, they enjoy the proximity to a big city and everything Raleigh has to offer, while also enjoying the perks of living in a rural setting. In their free time, the family enjoys traveling, camping, and biking.
Why They Love Wendell Falls
"We love the sense of community in Wendell Falls, and all the neighbors who have become more like family. We love that our kids always have friends to play with in a safe surrounding. Wendell Falls also has so much to offer without having to leave the neighborhood, including the countless clubs and activities, live music, the delicious cafe, hiking and mountain biking trails, and the pool during the warm months. We look forward to the community growing and enjoying the new amenities that will come with it."