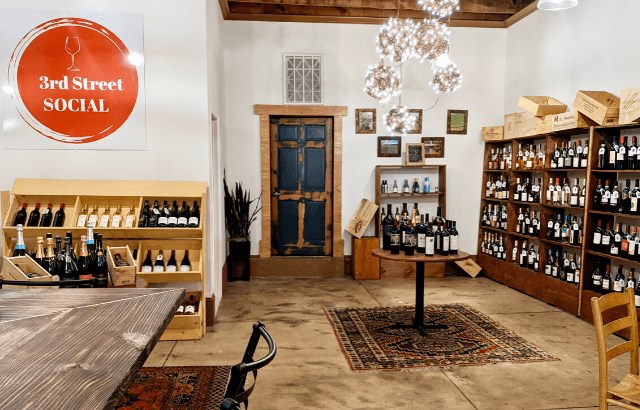 Discovering Downtown: 3rd St. Social
"After many years in the wine and beer industry, 3rd St. Social was born out of a passion to create a place of gathering and share a glass of your favorite drink with your friends."
If you haven't visited downtown Wendell in the past few months, it's time to make a trip and check out some of the town's newest offerings! One such offering is a new local wine bar with elegant decor, a relaxing atmosphere and a curated list of over 300 wines. 3rd St. Social opened in the fall of 2019, and in the months following its opening, proved itself to be a wonderful addition to downtown Wendell's collection of locally-owned businesses. Brad Ellis, the owner, brings a wealth of knowledge and over 12 years of experience in the wine industry to help his guests pick just the right bottle of wine for every occasion.
The wine bar is a wonderful spot to spend a quiet evening out with friends or your significant other, or even hold a private event. The flexible space is perfect for occasions such as bridal showers, birthday parties, or even corporate events. 3rd St. also offers free weekly wine tastings on Tuesdays from 6:00-7:30 p.m., featuring wines from around the world that fit all budgets. In addition to weekly wine tastings, 3rd St. offers a monthly ticketed wine tasting event highlighting special guests from the industry. 
Whether you have time to sit down and stay for a few hours, or just a few minutes to stop in and grab a bottle, 3rd St. Social is worth the visit!