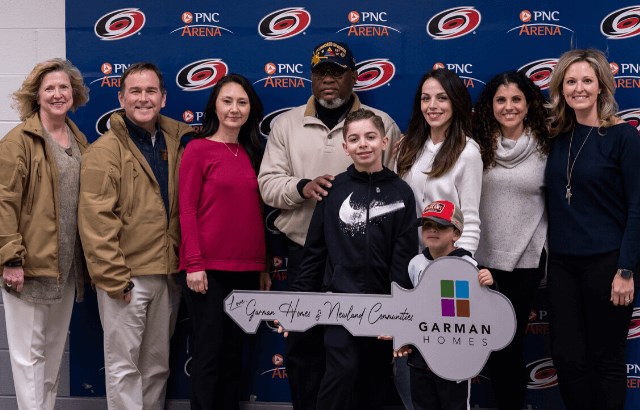 WENDELL FALLS & GARMAN HOMES PARTNER TO DONATE 'HERO HOME'
Last night was a very special night for Wendell Falls and Garman Homes.  In partnership with Home Builders Association of Raleigh – Wake County and Operation Coming Home, Garman Homes and Wendell Falls announced the donation of a brand new home to the Ortiz Family at the Carolina Hurricanes game in Raleigh.
Sgt. 1st Class Elis A. Barreto Ortiz sacrificed his life in service of our country in September of 2019, leaving behind his wife and two sons.  To honor his life and legacy, Garman Homes will be building his wife and children a brand new home in Wendell Falls.  It is an honor to welcome Legna and her two children to the Wendell Falls community!