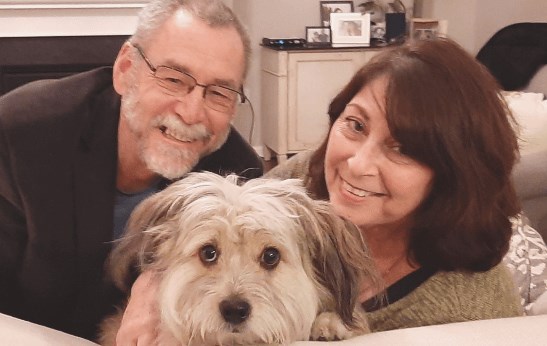 Meet the Neilson Family!
Susan, a retired librarian, grew up in Miami Beach. Jim, an English professor, grew up in New Jersey and Bangkok, Thailand. Living in many places across the country, from Oregon to Ohio, California to Tennessee, they settled in Raleigh in 2000. They enjoy the city's proximity to the beach and the mountains, its cultural offerings (foreign films, concerts, theater, universities) and its many Indian restaurants. This year they will celebrate their 30th anniversary.
Why They Love Wendell Falls
In the three years we've lived in Wendell Falls (ours was the 35th house sold), we've made friends with many neighbors and watched a development become a community. We enjoy playing cards and Mah Jong and board games, belonging to book clubs, listening to music at the Farmhouse, consuming Patrick's tasty cuisine at the cafe, and taking our dog Karma for walks around the neighborhood. We've lived in Wendell Falls for three years, yet it still feels like a vacation home."