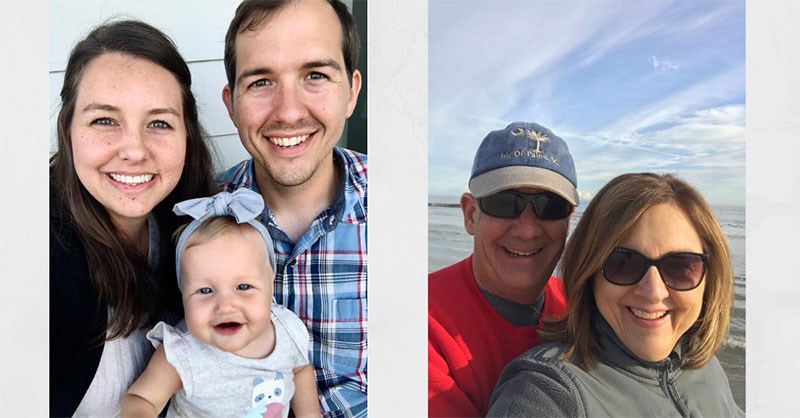 Multi-Generational Families in Wendell Falls
Wendell Falls has been topping the list of best places to move for families … and their parents ... and their grandparents.
With our active and connected atmosphere, plethora of resort-style amenities and close proximity to downtown Raleigh, Wendell Falls has become a hotspot for multiple families of multiple ages. Find out why so many generations are choosing to call our vibrant community home.
Meet a Few of Our Families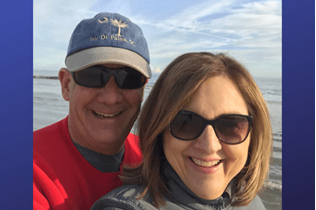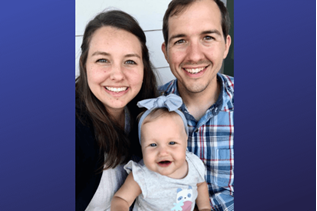 Donna and Nelson Long | son Brandon Long and wife Julianna, daughter Abigail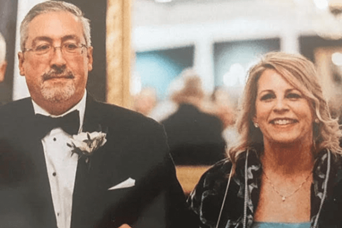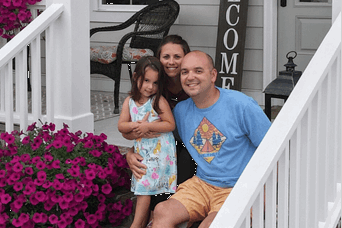 Sherryl and Chuck McLaughlin | Lauren Modetz (Sheryll and Chuck's daughter) and husband Greg, daughter Olivia
Conveniently Convenient
Not only does Wendell Falls offer a quick commute to major destinations, living near family opens the door to a whole new world of ease and accessibility. In fact, it was this delightful convenience that attracted both Nelson and his son Brandon Long to Wendell Falls.
Nelson owns a small manufacturing company in the eastern North Carolina, and since Brandon works with his dad, the two carpool each day. Often, they come home to find their wives, Donna and Julianna, waiting for them on the front steps with seven-month-old baby Abigail. Whether it's babysitting in a pinch, moving the couch or dropping off Krispy Kreme doughnuts, the Long family agrees that their family experience living in Wendell Falls has been a cherished and convenient cornerstone in their lives.
"Logistically, it made sense to move," said Brandon. "It's in a good location, there's quick access to Raleigh, and you can get to work easily."
After raising their three children in Michigan, Sherryl and her husband Chuck moved to North Carolina when their granddaughter was born in 2016. Perhaps by fate, Sherryl happened upon Wendell Falls one day and quickly fell in love with the expansive walking trails, nearby retail and beautiful community atmosphere. Just a month later, Sherryl's daughter Lauren and her family moved to Wendell Falls. One of the first perks the family appreciated was the conveniences of proximity
"My mom is a little more than a mile away on the main road, and even closer if you take the trails," said Lauren. "We love that we can drop our little one off, pop over to the store, go on date nights and borrow a cup of sugar."
The Modetz and McLaughlins enjoy meeting each other for dinner at the Farmhouse Cafe and having Sherryl and Chuck over for Sunday night dinners. "My husband's a grill master," said Lauren with a laugh.
Activities and Connection
One of Wendell Fall's most consistent praises is its friendly neighbors and welcoming environment filled with social connections and community activities. This sparks the question: how does a community foster such strong relationships when dinners and game nights have been hampered by a pandemic?
Julianna and Brandon Long found themselves in a strange situation when they made their move into Wendell Falls during the thick of quarantine. The Longs soon discovered that Wendell Falls is not only a great place to hunker down but also a vibrant atmosphere to forge new friendships – even if from a safe distance.
"The community encourages us to go out on our porches each night," said Julianna. "From 5-7 p.m. we can go out and talk to other people from porch to porch. It has been a fun way to build community, especially during this time."
Lauren Modetz has treasured the experience of taking her daughter to splash in the community's resort-style pool and play on the playground and parks when open. Now, Lauren and her family have found what a perk it is to live right down the street from her parents. The Modetzes are often riding their golf cart for a visit or running into each other on the walking trails.
"Living near my parents has been a blessing during the pandemic," said Lauren. "It has provided to a wonderful sense of normalcy for my daughter."
Friends That Are Family, and Family That Is Friends
Brimming with amenities and nestled in a prime location near our state's capital, Wendell Falls is a family friendly and convenient place to set up camp. With relatives right around the corner and neighbors that feel like family, it's hard to find a downside!
According to Lauren and Sherryl, Wendell Falls is a place where everyone belongs, and everyone feels welcome.
"Now I can't imagine living far away from Lauren ever," said Sherryl. "It has changed our relationship for the better and made it stronger. I see her as a neighbor, a mom and a professional young woman. I am so proud and blessed to be in the same area."
The Longs share similar sentiments. Thanks to the modern perks of social media, Donna can throw a quick post in the community Facebook group asking for an ingredient for a meal she's fixing, and a few minutes later, that ingredient shows up on the front stoop! Donna and Nelson's daughter-in-law Julianna is grateful for the good experiences she's had during her first few months in Wendell Falls.
"We moved into the neighborhood during a really strange time," said Julianna. "We've had a great experience so far, and I can't imagine how much we'll continue to enjoy it when things eventually go back to normal."
Thinking about making the move? Nelson and Brandon Long both offer the same advice: do it!
---
Check out your future home here!