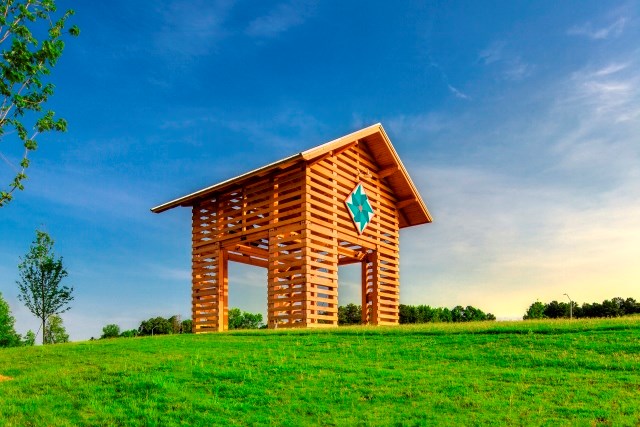 Town of Wendell Fun Facts
Here at Wendell Falls, we have created a community that is "different by design". Our unique and thriving neighborhood has taken shape over the past few years and developed a culture all its own. However, a central component of what has made Wendell Falls the community is today, is the town in which it resides. Wendell has quite a history behind it, stretching all the way back to the 1850s. Check out some of these fun facts about the Town of Wendell (and Wendell Falls!)
Wendell was settled in the 1850s by tobacco farmers who moved from Granville to escape the Granville County Wilt (a plant disease that caused their tobacco crops to fail).
The local schoolteacher, M.A. Griffin, chose to name the new settlement Wendell in honor of his favorite poet, Oliver Wendell Holmes.
The pronunciation – 'WEN-'DEL – is attributed to the train conductors calling out "Wendell" and pronouncing each syllable with emphasis. The townspeople picked up on the pronunciation and it is continues to this day.
The oldest institution in Wendell is the Hephzibah Baptist church, founded in 1809.
The first post office was built in 1891 and has since been restored by the Wendell Historical Society.
The first newspaper was the Wendell Clarion, founded in 1911.
The Wendell Clarion was succeeded by the Gold Leaf Farmer and currently the Eastern Wake News.
Wendell's current mayor is Virginia Gray.
Our Tobacco Barn quilt was created by the Quilt Trails of the Tar River, a project started by the Franklin County Arts Council which has grown to encompass Eastern and Central Wake counties. The Quilt Trail is "designed to capture the history of our communities through the display of quilt blocks on historic buildings and structures in Franklin and surrounding counties."
The Farmhouse won two awards for its design – 2015 AIA Honor Award, which is the AIA's highest design award, and a People's Choice award.
As of April 2019, Wendell Falls has over 700 homes sold!
http://www.townofwendell.com/discover/history-of-wendell
https://www.wendellfalls.com/whats-happening/blog/posts-by-date/2015/december/wendell-falls-joins-the-quilt-trail/
https://www.wendellfalls.com/whats-happening/blog/posts-by-date/2015/november/wendell-falls-farmhouse-wins-two-design-awards/