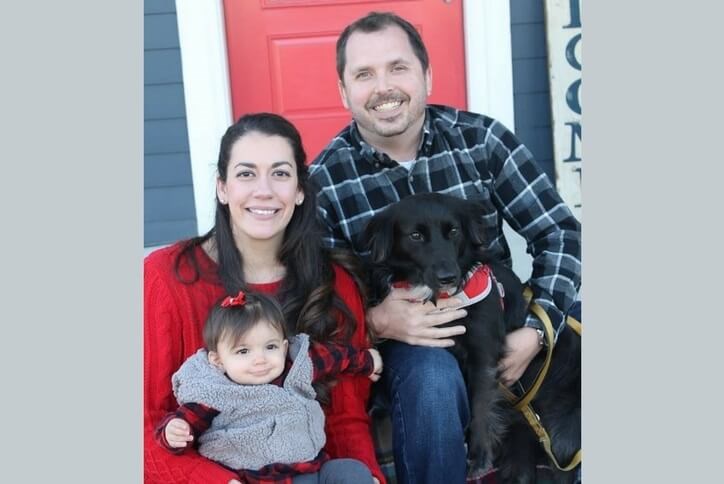 The Pottinger's : Why We Love Wendell Falls!
We had the chance to talk to the Pottinger family to see why they chose Wendell Falls as home. Read on to hear their story!
Where did you move from?
We moved from Palm Beach Gardens, Florida.
Where do you work?
Daniel is the Supreme Geek at ThinkGeek in Crabtree Valley Mall (about 20 minutes away) and Amanda works from home for the Barnes & Noble Corporate Office, specializing in Business Development Sales.
What was the reason for moving?
Amanda's job needed her in this area, and we were looking to get away from crowded South Florida!

What did you initially like about Wendell Falls?
We loved the community feel and amenities. We also loved the many events we saw scheduled, and just how welcoming everyone was. Building our "forever home" was a breeze with Garman Homes, and we are so very happy to be a part of this community and to have brought our new daughter, Gwendolyn, home to Wendell Falls.
What has been your favorite part of living here so far?
The Farmhouse, our home, all of the open space, and our neighbors!