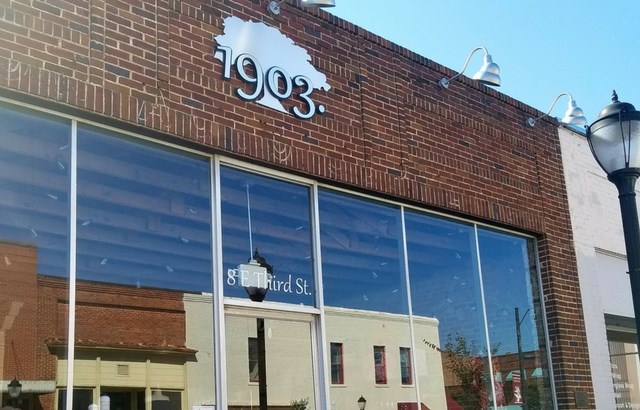 Discovering Downtown: 1903
by Elyse Phillips
If you haven't visited 1903 in downtown Wendell, put it on your To-Go list for this weekend!  With children gifts, skin care items, home décor, jewelry, clothing, candles, stationary, and more—this is the place to shop for that special unique gift, even for 'that person who has it all'.    
Owner Kaitlin Carroll is a mother of two, and graduate of Meredith College.  Over the course of her four years as a stay at home mother, she began her own handmade jewelry business, and helped her husband stage homes for his growing construction company.  As time went on, she discovered she had a knack for interior design and began to entertain the idea of owning her own home décor/gift shop.  One day after watching an episode of "Fixer Upper" on HGTV, she decided it was time to dive into making the gift shop of her dreams, and in her own words, "just go for it!"
After the swift decision, things just seemed to fall into place. A friend of the couple owned a building in downtown Wendell which turned out to be the perfect location for her future gift shop.  For months Katlin would drive by 8 E 3rd Street, imagining her enchanting storefront that would one day replace the existing renovation and construction.  Finally on July 16, 2016, Kaitlin celebrated the grand opening of 1903.    
The gift shop boats a children's play area so moms can get their shop on (to be completed this year), and even a designated "man corner" with a large flat screen TV, leather sofa, and other pieces of masculine flare.  Kaitlin implemented these spaces to make shopping an enjoyable experience, which in her eyes meant making sure the 'tag-alongs' were comfortable too!
Kaitlin and the friendly staff of 1903 offer their personal touch in helping you pick out the perfect gift—stop in and shop around!  You won't be disappointed!