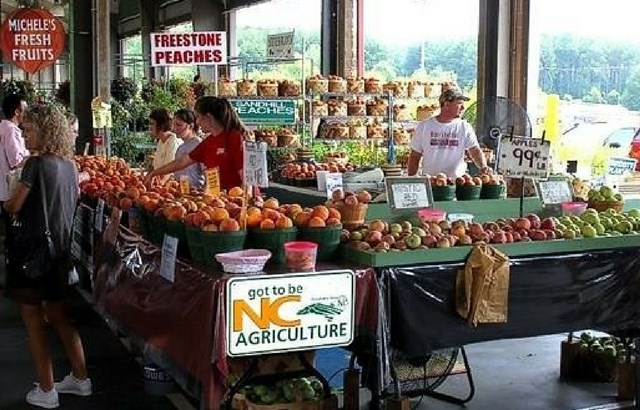 Raleigh Favorites: State Farmer's Market
Cali Buhrman
Marketing Coordinator
Few things bring me more joy than a good farmers market. I am enamored by the simplicity of it all – rows of vegetables and fruits grown by a single seed, the farmers who grow them standing close by, sharing recipes and stories of their harvests, the exchange of crisp dollar bills in a plastic society.
One of the better farmers markets I have been to around the area is the State one, located at 1201 Agriculture Street (how fitting!). The grounds are right next to NC State's campus, known for their agriculture department, so you know it's good! Local farmers line the pavilion with all sorts of goodies – honey, veggies, farm-fresh eggs and meats, bouquets of hand-picked flowers to take home and freshen up a kitchen, it's all there. There is something so wonderful about browsing the aisles on Sunday afternoons, I always feel recharged after picking out my knobby, imperfect apples and supporting local farmers.
While you're there, check out the cute little mom and pop restaurant located in the center of it all, putting the fresh produce to good use. This is one of my favorite places to go for some good southern cooking – complete with pinto beans, fried okra, and biscuits almost better than my Mama's. Almost.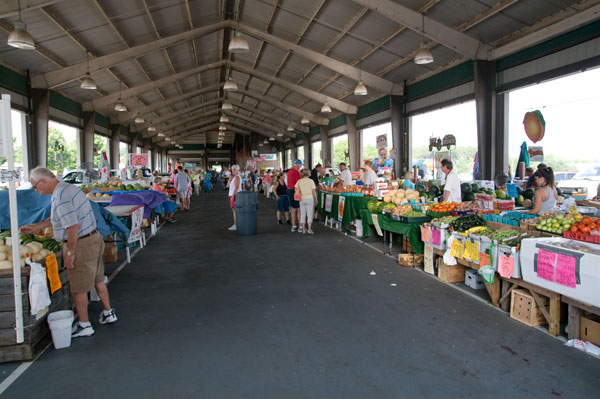 If you get a chance to stop by, let us know what you think in the comment boxes below!