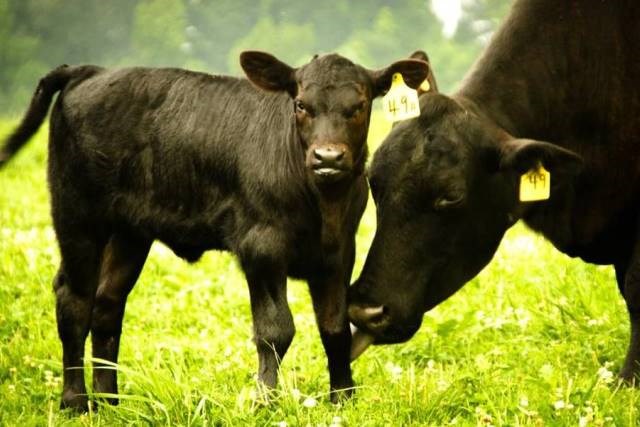 Farm bus tour offers chance to connect with source of food
By Matt Goad
WENDELL
The developers of Wendell Falls and the Carolina Farm Stewardship Association are offering a chance to explore the region's farming history and its future with an agricultural bus tour on Saturday, Sept. 17.
The Farm Stewardship Association has been offering a two-day self-guided car tour for 10 years that has grown to include 25 stops in Wake and surrounding counties. Wendell Falls had been talking to that association for more than a year about breaking off a few of the stops that are near each other and close to Wendell to create a smaller bus tour just for that Saturday and was able to arrange it for the first time this year.
We just want local families to see the source of their food and build a bond between them and local farmers," said Wendell Falls Marketing Manager Kelly Talbot. Talbot said the bus tour was organized to give participants an idea of the variety of farms in the area while getting to several in a short period of time.
The bus will make stops at three farms in the Bunn area, about a 20-minute ride from Wendell Falls: Rare Earth Farms, which specializes in grass-fed beef, even making their own burgers and running a food truck; Vollmer Farm, which grows certified organic produce; and Fat Radish Farm, which specializes in no-till vegetables and fresh eggs and chicken.
"It can be just a fun opportunity where people can interact with other people on the bus," said Leah Joyner, who is coordinating the car tour for the Farm Stewardship Association. "The food tour is intended to help create connections between farmer and consumer. We're seeing more demand for local and organic food in the Triangle, and the tour gives people the chance to get out and interact with the farmers."
Shelley Lesniewicz, who moved to Wendell Falls from Indiana recently, said she signed up for the bus tour to get an idea where her food is coming from and to find out what crops are seasonal for each time of the year, since it can be different than what she was used to in Indiana. "We're just trying to learn as much about the area as we can," Lesniewicz said. "Getting good produce and meat is something we were interested in and we just thought it would be fun."