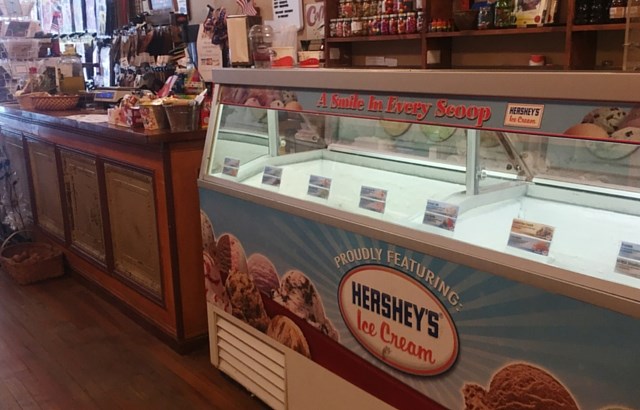 Discovering Downtown: Wendell General Store
by Jessica Collins
The charming, Wendell General Store, got its start as a community based fundraiser for the Wendell Chamber of Commerce. Locals donated time and goods, IGA donated bagged candy, and Regina Harmon donated her managerial skills to running the annual event. Back then, it was referred to as the "Candy Store," and was open from the last week of November through Christmas. Wildly successful, people of the town requested the "Candy Store" come back, again donating the goods, candies, and their time to keep the "Candy Store" tradition alive. While operating as a fundraiser, the store went through multiple locations on Main St. in downtown Wendell. After people continued to push for the Candy Store recurrence, and many more pushed for the store to become a permanent fixture in the town, Annette Cooke and Regina Harmon had a decision to make.
It took three months of Cooke pushing for the store to become a permanent town fixture for Harmon to give in… and when she did, she had two conditions: the store be called "Wendell General Store" and for an atmosphere reminiscent of area farmers markets blended with that of the Mass General Store in the NC mountains. In April of 2014, the Wendell General Store opened in it's current space at 28 N Main St., with over 1100 people walking through on opening day. The Wendell General Store stands in the same place Wendell's original Five & Dime store, Hunter's stood many years ago. With the same ceiling and flooring, Wendell General Store offers the authentic country store feel Harmon was after.
Today, you'll find a space reminiscent of the original Five & Dime and conducive to community life in Wendell. Just as it started as a fundraiser, the store remains community-driven. Walk in to find locals chatting and stopping in for some ice cream or kids playing chess and coloring at the bar. Town elders say the store is a throwback to their childhood, and the children of the town say it's their favorite place to be.  For both visitors and town members, the Wendell General Store offers an array of compelling items. Walk in to find many locally and regionally made goods. You'll see offerings of fresh produce, jars of jams and jellies, and the occasional cheese platter.  Venture back a little further and you'll find nostalgic games, a Hershey Ice Cream bar, glass bottled coca-colas, and an old wooden table with a classic game of checkers to pass the time. Soon, you'll also be able to spot the original Five & Dime register, used by Ms. Hunter herself.
Check out and follow Wendell General Store on Facebook. They post about local happenings alongside news from the store itself.  Hours: Monday - Saturday 10:30 am - 8:30 pm; Sunday 1 pm - 6 pm