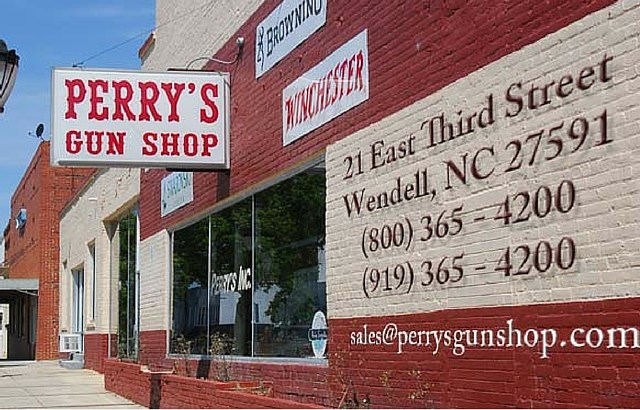 Discovering Downtown: Perry's
by Paige Rhinehalt
Walk into Perry's and you'll be greeted by the smiling faces of three generations; Barry, his daughter Hannah, and his mother Pat. Full of knowledge and great stories, they will help you find whatever you are looking for - from the right outdoor and hunting gear to summer essentials. With over 20,000 square feet, their nationally recognized store is filled with gear from over 100 brands, such as Yeti, Browning, Under Armour, and many more.

From an old tobacco warehouse to one of the largest firearm stores in the state, Barry Perry has operated the shop since 1981 with meager beginnings of selling out of his trunk - legally of course! The building was bought by his father in back 1960 and since has transformed into a family legacy. Carrying on family traditions and a friendly atmosphere, they work hard to "bring North Carolina top quality service, the top brands, and always the best prices in outdoor gear to you!" Keeping the traditional hours of the original hardware store, Perry's is open Monday through Saturday from 8 am to 5:30 pm.

Perry's spreads their love and sense of community throughout the Triangle as they support various conservation groups, like Ducks Unlimited, National Wild Turkey Federation, Rocky Mountain Elk Foundation, and more. So, head to Perry's Gun Shop at 21 E 3rd Street and experience the hometown hospitality of downtown Wendell.